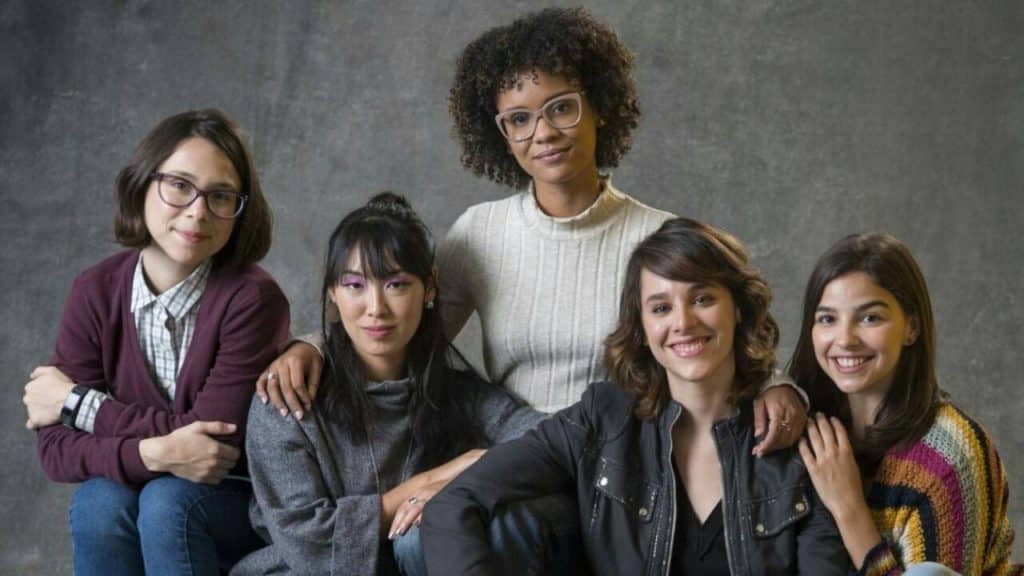 Overview
As Five (aka "We Are Five") is a spin-off of the 25th season of the Brazilian teen drama, Malhação. It follows the five main girls from the season titled "Viva A Diferença" and uncovers what their lives look like now that they are in their 20s.
The women all meet up again at the funeral of Tina's mother. They have lost touch but are determined to be there for Tina during her time of need.
Characters
There are 9 queer characters listed for this show; none are dead.
Regulars (3)
Recurring (1)
Guests (5)
This page was last edited on January 10th, 2021.