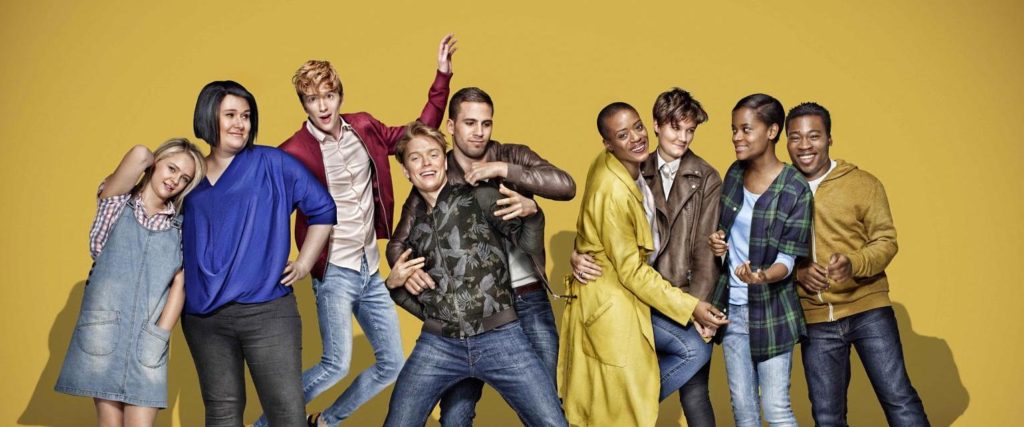 Overview
Through eight stand-alone stories, this series follows different aspects of LGBT life. Each episode focuses on the unique storyline of a diverse character dealing with life, loves and losses. Scotty is a young lesbian dealing with unrequited love, while Dean harbors family secrets and has an affair with a mystery man from Newcastle. Sian is torn between her lover, Violet, and her overprotective mother, Vanessa. Helen has an ex who won't leave her alone. This is a companion series to Russell T. Davies' Cucumber.
Banana offers an intriguing and often outrageous peek into the individual lives, loves and losses of a range of characters who are only glimpsed in Russell T Davies's other show Cucumber. The stories are beautiful, charming, witty and at times, heartbreaking, as they follow the lives of a wide variety of characters, be they gay, lesbian, transgender or anything in between.
Characters
There are 7 queer characters listed for this show; none are dead.
Regulars (6)
Recurring (1)
This page was last edited on November 17th, 2019.