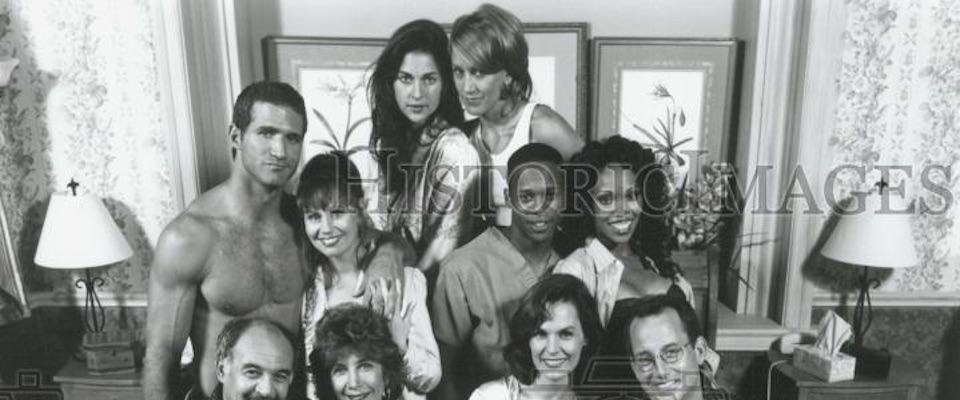 Overview
There aren't a lot of good reviews on this show. In general, newspapers felt that it was little more than a racier version of Love American Style. And no, that's not a compliment. Since it was on Showtime, it was a bit more explicit, but again, it wasn't a good thing as by all reports it wasn't any deeper or funnier.
The format was a half-hour episode where in the couples would be in their bedroom, at time, interacting. There's the long married, the new ones, the first date, etc etc. And the stories were intercut, rather than each couple getting an episode, which made it harder to get involved with everyone.
The acting was good, but everything was incredibly predictable.
Queer Plotline Timeline
The lesbian couple talked about whether to let their parents know they're more than just roommates. Which is kinda weird seeing as they're getting married.