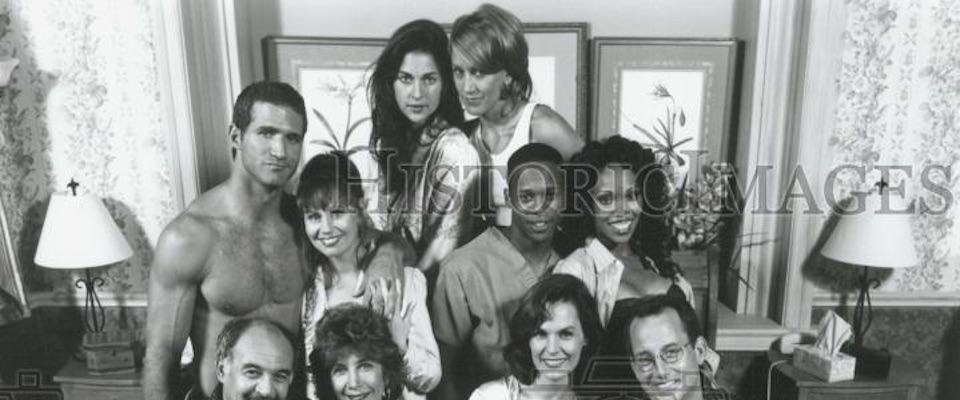 Overview
Six very different couples from six major US cities spend their evenings discussing their relationships and personal challenges. Some try to face their issues, while others try to avoid them with sex.
In San Francisco, medical student Mark and singer Nikki have to reconcile their very different lifestyles. In Pittsburgh, construction worker Craig deals with Jenny's wanting to go to college and get her life out of the housewife rut. In Miami, Louis and Joan are newly retired and newly married learning to deal with a bi-cultural home and an obsessive ex. In Raleigh, Bob and Jane are on the executive fast track and have been trying to get pregnant for two years. In New York's Greenwich Village, stage designer Donna is trying to get her banker, Liz, out of the closet. And in Rockford, Rick and Kathy cope with their lives and kids.
There aren't a lot of good reviews on this show. In general, newspapers felt it was a racier version of Love American Style. And that was not a compliment. Since it was on Showtime, it was more explicit, but not any deeper or funnier.
The format was a half-hour episode with the couples interacting in their bedrooms. There were long married, new, first date, etc. couples. And the stories were intercut, rather than each couple getting an episode, which made it harder to get engaged with everyone.
The acting was good, but everything was incredibly predictable.
Queer Plotline Timeline
The lesbian couple talked about whether to let their parents know they're more than just roommates. Which is odd seeing as they're getting married.
This page was last edited on November 17th, 2019.