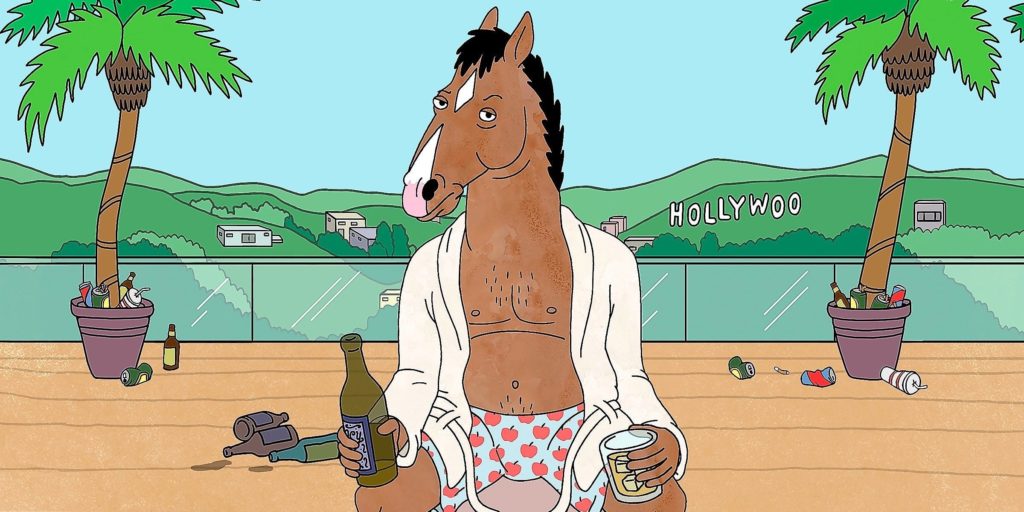 Overview
An adult comedy-drama cartoon about a horse named BoJack Horseman who is a 90s sitcom star has-been.
The series takes place mostly in Hollywood (later known as "Hollywoo" after the 'D' in the Hollywood Sign is destroyed in a romantic gesture), in an alternate world where humans and tailless anthropomorphic animals live side by side. BoJack Horseman (Will Arnett), the washed-up star of the 1990s sitcom Horsin' Around, plans his big return to celebrity relevance with a tell-all autobiography that he dictates to his ghostwriter Diane Nguyen (Alison Brie).
BoJack also has to contend with the demands of his agent Princess Carolyn (Amy Sedaris), the misguided antics of his freeloading roommate Todd Chavez (Aaron Paul), and his friend and rival Mr. Peanutbutter (Paul F. Tompkins).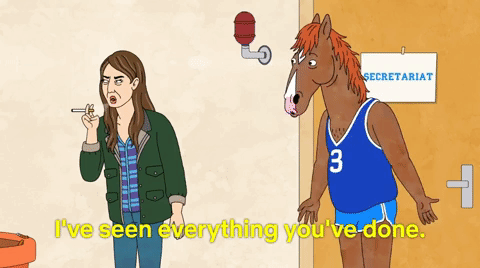 Notable Queer-Centric Episodes
Season 3 Episode 5 "Love And/Or Marriage" - BoJack crashes the rehearsal dinner of Taneisha (voiced by Tessa Thompson) and Karen and inadvertently talks Taneisha out of getting married while giving a speech. He talks her back into later and the wedding is back on.
Season 5 Episode 7 "INT. SUB" - Indra, Diane's therapist (played by Issa Rae), has dinner with her wife Mary-Beth (played by Wanda Sykes), and their conversation provides narration for the entire episode as they both talk about their clients.
This page was last edited on August 14th, 2023.