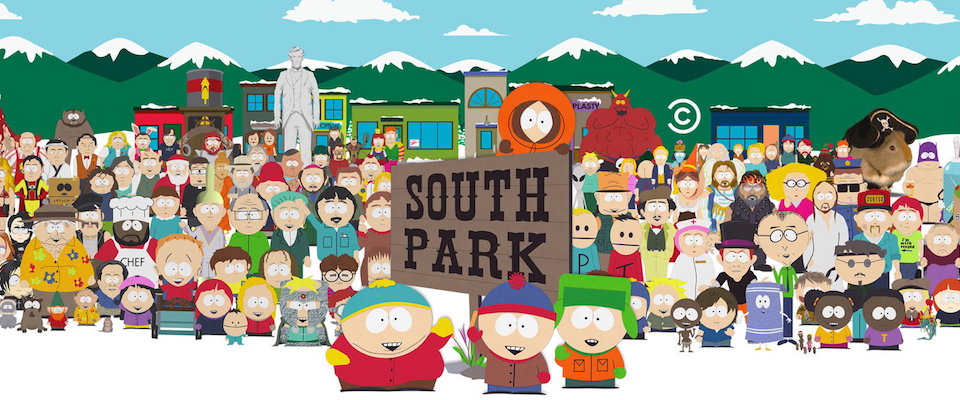 Overview
Honestly I was hoping not to have to add this.
See, there was a time when South Park was funny. Innovative even. And then around 1999, it went to hell, and got weird and bad and just not so much fun anymore. Oh it's still a commercial success, but it's not a media darling anymore.
The show follows the exploits of four boys, Stan Marsh, Kyle Broflovski, Eric Cartman and Kenny McCormick. The boys live in the fictional small town of South Park, located within the real-life South Park basin in the Rocky Mountains of central Colorado. The town is also home to an assortment of frequent characters such as students, families, elementary school staff, and other various residents, who tend to regard South Park as a bland, quiet place to live.
And of course they did bring us songs like "Unclefucker" so there's that too.
Queer Plotline Timeline
In seasons 9 through (part of) 12, Mr. Garrison is "Mrs. Garrison" following a sex change operation.
In the early seasons, Liane Cartman was very sexually active and regularly pursued this activity. She also had no issue with having sexual relations with strangers, usually inviting them to the home as frequent visitors. This desire was not strictly for men, hinted in the episode, "Cartman's Mom Is Still a Dirty Slut" she had intercourse with Ms. Crabtree, Mayor McDaniels, and Sheila Broflovski.
Notable Queer-Centric Episodes
Season 1, Episode 11 "Tom's Rhinoplasty" - The boys meet Miss Ellen, a teacher who is a lesbian.
Season 9, Episode 1 "Mr. Garrison's Fancy New Vagina" - Mr. Garrison transitions and becomes Mrs. Janet Garrison.
Season 11, Episode 9 "D-Yikes!" - Mrs. Garrison becomes a lesbian.
Season 12, Episode 5 "Eek! A Penis!" -  Mrs. Garrison transitions back to being Mr. Garrison.
Characters
There are 3 queer characters listed for this show; 1 is dead.
Regular (1)
Guests (2)
This page was last edited on May 26th, 2021.