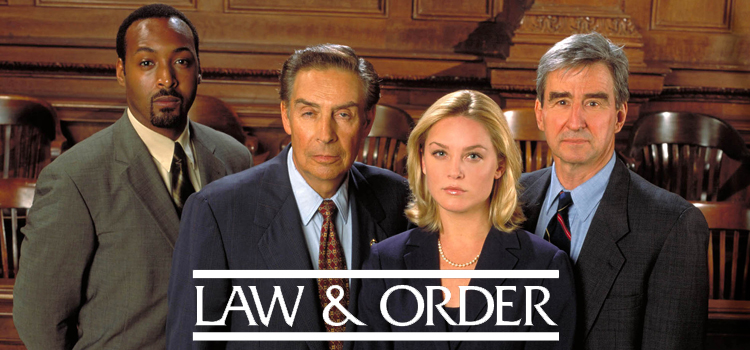 NOTICE: While generally acceptable for the over 14 crowd, there may be some sensitive topics now and then.
Overview
No, we're not talking about SVU and the whole Cabot/Benson thing. Law & Order actually had a lesbian who wasn't a guest!
Serena Southerlyn (played by Elisabeth Röhm) appeared in 85 episodes and in one, and only one, did we learn she was a lesbian. The last one. Seriously, it's one flipping line. Serena gets fired, she asks "Is this because I'm a lesbian?" Her boss says no, and that's it.
There may or may not have been hints about it before. In the 2004 episode "Gov Love," she had shown discomfort over a case in which McCoy successfully sought to have same-sex marriage declared illegal in New York in order to get testimony from a gay defendant's spouse. Southerlyn had objected to this and refused to assist McCoy, but her sexual orientation was never mentioned. In another episode, an elderly woman asked Southerlyn if she was married or had a boyfriend; she said that she wasn't, but the manner in which she stumbled over her response indicated discomfort with the topic and hinted at "something more" behind her answer.
Other than that, nope. But hey, she was a ipso post facto lesbian!
Queer Plotline Timeline
There is no lesbian plotline here other than crimes of the week. There were more on Law & Order: SVU.
Notable Queer-Centric Episodes
Season 15, Episode 7 "Gov Love" - Serena is a little touchy about the gay marriage being illegal argument
Season 15, Episode 13 "Ain't No Love" - The only lesbinan-ish episode
Characters
There are 13 queer characters listed for this show; 5 are dead.
Regular (1)
Guests (12)
This page was last edited on May 31st, 2021.