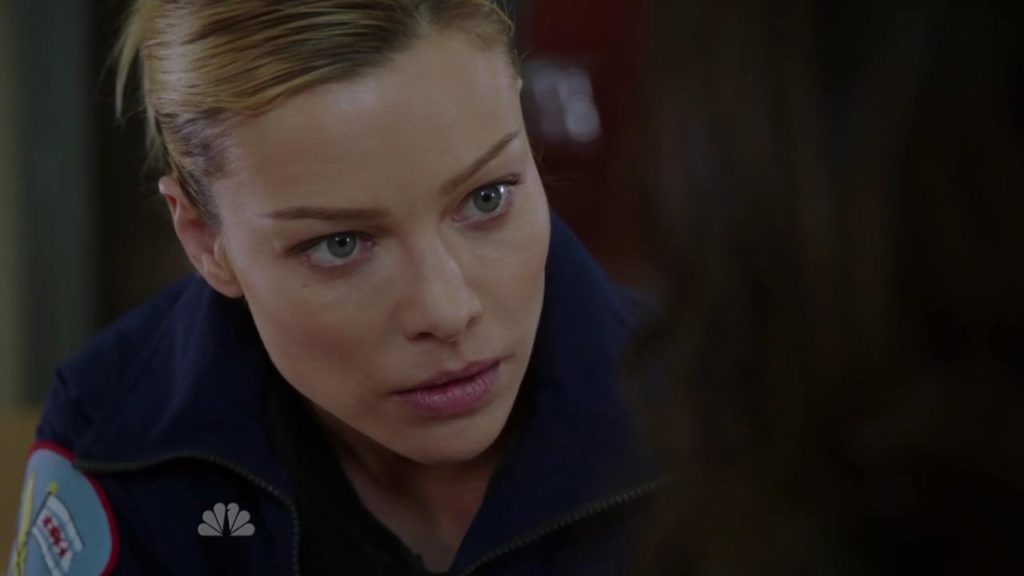 Overview
As the firefighters, rescue squad and paramedics of Chicago Firehouse 51 forge headfirst into danger, the choices they make can mean the difference between life and death. But from the relentless pressure of saving lives, an extended family is forged. Led by Chief Wallace Boden, Matthew Casey, Kelly Severide, and the others know — when it's go time, Firehouse 51 lays it all on the line for each other.
Alongside the firefighters are paramedics Gabriela Dawson and lesbian character Leslie Shay. Shay dies in the season 3 premiere "Always" and was the catalyst for creating this website.
Dawson leaves Chicago after the season 6 finale "The Grand Gesture", but briefly returns in the season 7 premiere "A Closer Eye". She is seen again in the season 8 episode "Best Friend Magic". Some new faces appear in the firehouse as the series progresses. Under the leadership of 25th Battalion Chief Wallace Boden, the firehouse family faces life or death decisions every day, but they treat each other like family, looking out for each other no matter what happens.
Notable Queer-Centric Episodes
Season 3 Episode 1 "Always" - It's revealed that Shay was the one who died at the end of season 2.
Characters
There are 4 queer characters listed for this show; 1 is dead.
Regulars (2)
Recurring (2)
This page was last edited on March 12th, 2022.