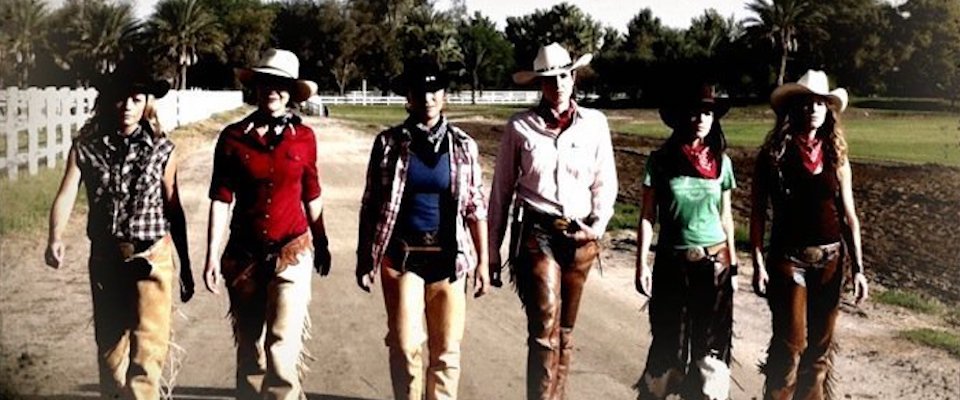 Overview
Wanna see funny and hot girls riding horses, shooting guns, and playing cowgirl at the Double D Ranch? Hell Yeah! From the creator of 3Way and Nikki & Nora, comes this all-girl comedy western.
Sadly it's not funny. It was offensive and unentertaining. We couldn't even make it all the way through.
Characters
There are 7 queer characters listed for this show; none are dead.
Regulars (7)