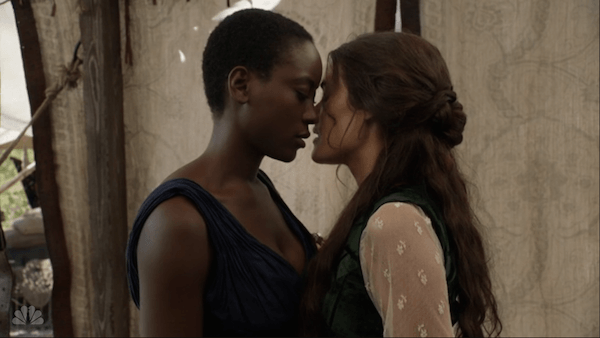 Overview
Crossbones was about pirates and only lasted nine episodes. One of the pirates, Nenna, was queer. The series was based on the book The Republic of Pirates by Colin Woodard. Opinions are mixed as to if Rose was actually into Nenna or just using her for her money.
Queer Plotline Timeline
The queer plot is incorporated into the entire series.
Notable Queer-Centric Episodes
Season 1 Episode 1, "The Devil's Dominion" - Nenna lets Rose get away with a petty crime
Season 1 Episode 4, "Antoinette" - Flirting
Season 1 Episode 5, "The Return" - More flirting.
Season 1 Epsiode 6, "A Hole in the Head" - Gratuitous gay touching.
Characters
There are 2 queer characters listed for this show; 1 is dead.
Regular (1)
Recurring (1)
This page was last edited on April 18th, 2022.