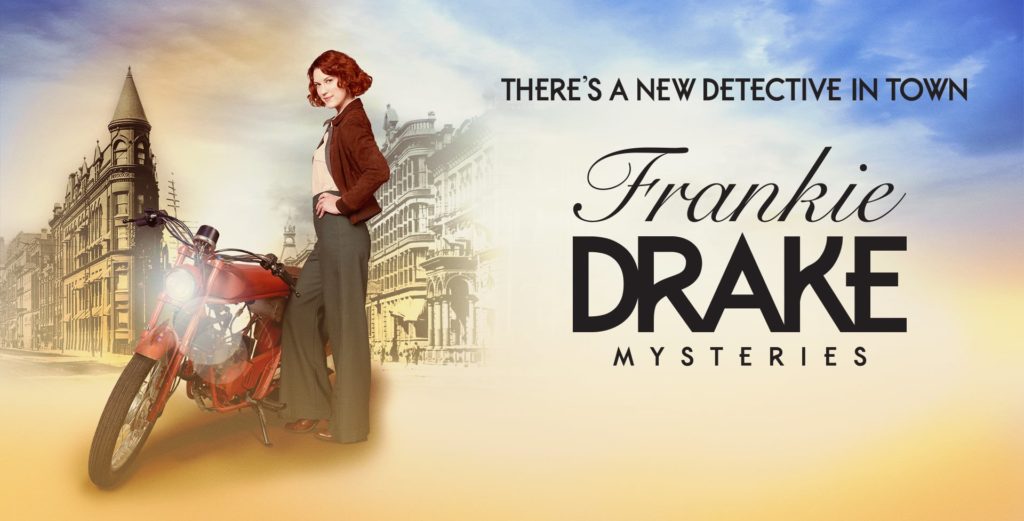 Overview
This drama series, set in stylish 1920s Toronto, follows the female-only agency Drake Private Detectives, led by the eponymous Frankie Drake and her partner Trudy Clarke. Incorporating a brand of justice that doesn't always follow the law, Frankie and Trudy investigate mysteries and crimes that either the police refuse to take on, or that their clients cannot take to the police at all. Against a backdrop of social change, radical politics and jazz music, the series is immersed in both the real Toronto of the 1920s and the world of mystery and suspense.
Queer Plotline Timeline
While there's a lot about the series that's queer coded, they don't actually get around to showing us the 1920s queer Toronto until the final season.
Notable Queer-Centric Episodes
Season 4, Episode 7 "Life is a Cabaret" - After witnessing a man's murder, Frankie's search for his lady-friend suspect leads her to an underground gay cabaret and surprising results.
Season 4, Episode 8 "Sweet Justice" - Flo's niece shows up from out of town, having run away. When Flo finds out why, she welcomes Ellie with open arms.
Season 4, Episode 10 "Family Affairs" - When Flo's sister shows up to take Ellie back, Flo threatens here in order to keep Ellie safe.
Characters
There are 4 queer characters listed for this show; none are dead.
Guests (4)
This page was last edited on October 15th, 2021.