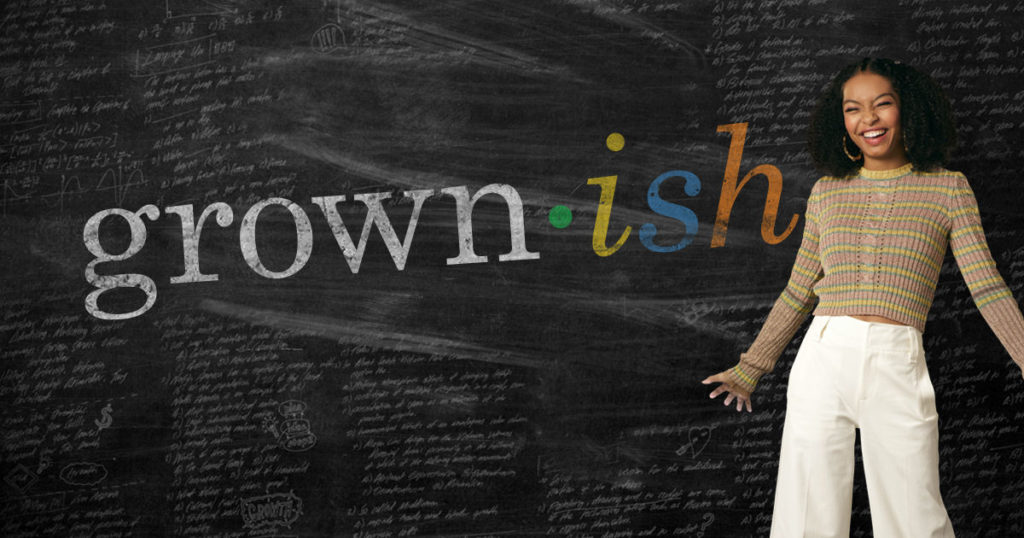 Overview
Grown-ish is a spin-off of the ABC series Black-ish. The show follows the Johnsons' eldest daughter Zoey (Yara Shahidi) as she heads off to college and begins her journey to adulthood but quickly discovers that not everything goes her way once she leaves the nest.
She quickly makes a group of friends including Nomi, a white Jewish freshman who hasn't yet come out to her family as bisexual.
The show is shot in a different style than Black-ish with a lot of Zoey talking directly into the camera. It has a similar vibe to The Bold Type comedy-wise.
Queer Plotline Timeline
In season 2, Nomi has one-night-stand after one-night-stand, brining a different girl to the apartment pretty much every day. She meets Prof. Hewson, who encourages her to be her true self, which ends up with them dating for a while.
In season 3, Nomi returns to school pregnant from a one night stand after her breakup. She eventually gets back together with her baby-daddy and they both go to her law school.
Notable Queer-Centric Episodes
Season 1
Episode 1 "Late Registration" - Nomi is introduced as bi, when she bangs a girl in a the bathroom.
Episode 3 "If You're Reading This It's Too Late" - Nomi brings her friends-with-benfits to help Zoey through boy trouble.
Episode 4 "Starboy" - Nomi is dumped by a lesbian who doesn't want to be a bi girl's experiment.
Characters
There are 8 queer characters listed for this show; none are dead.
Regulars (2)
Recurring (2)
Guests (4)
This page was last edited on June 4th, 2022.