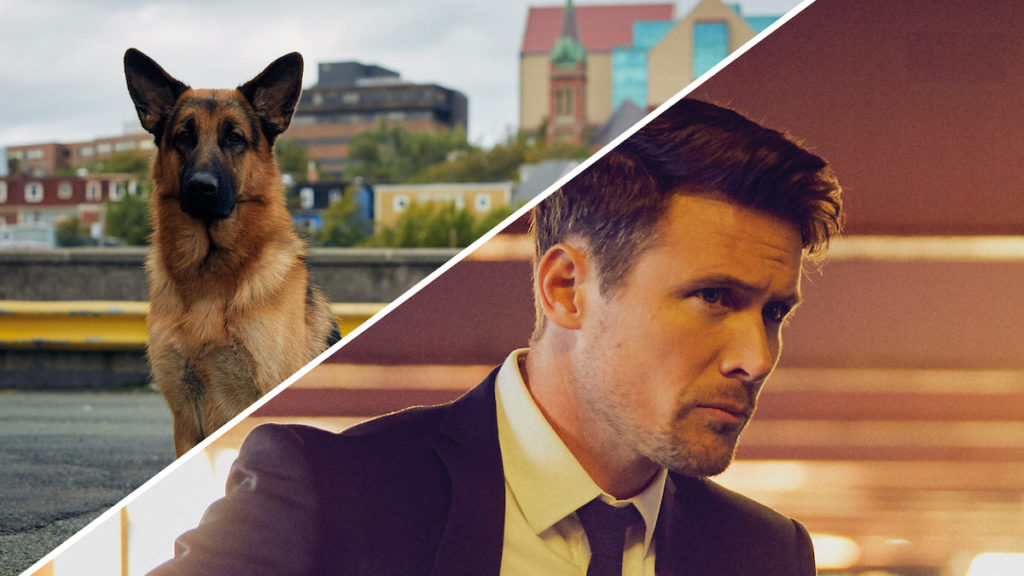 Overview
Detective Charlie Hudson is a Major Crimes detective of the fictional St. John's Police Department. He is partnered with Rex, a multi-scent trained German Shepherd with an excellent ear for unique sounds. Hudson grew up reading mystery novels and as a result always wanted to be a police detective. He is partnered with Rex after Rex's K9 human partner, Constable Grace Lindsay, was killed pursuing a kidnapper and Rex was scheduled to be euthanized.
Rex's keen nose and ears are instrumental in helping Detective Hudson advance the investigations in each episode. The duo receive assistance from Superintendent Donovan, Forensics Chief Truong, and IT Specialist Mills every episode in gathering and interpreting evidence.
Notable Queer-Centric Episodes
Season 1, Episode 3 "Haunted by the Past" - The super asks Hudson to spy on his step-daughter, worried she's using drugs. She just has a girlfriend.
Characters
There is 1 queer character listed for this show; none are dead.
Guest (1)
This page was last edited on June 11th, 2022.