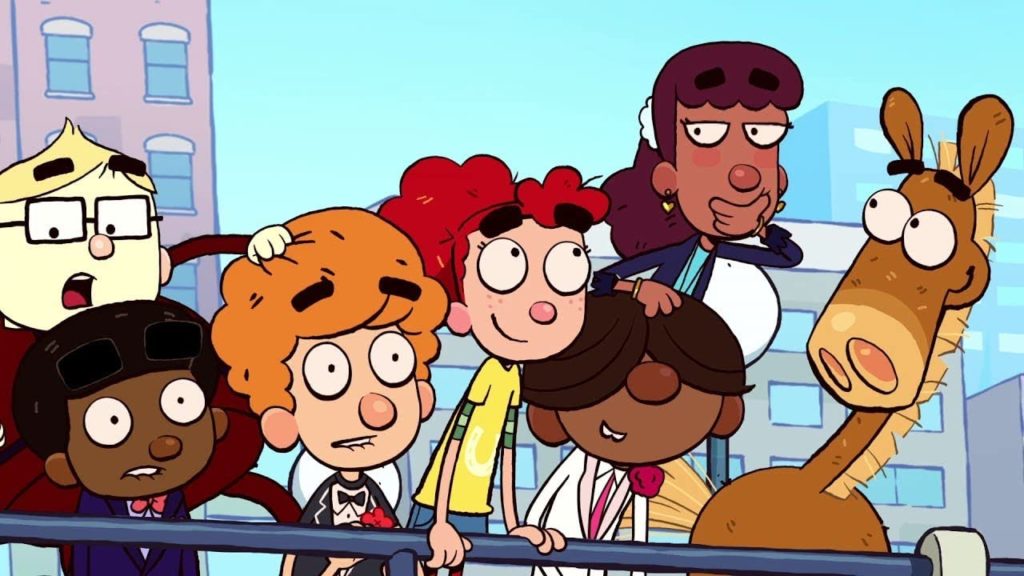 Overview
A normal girl's life is made extraordinary by her best friend – an unpredictable, outrageous, and hilarious talking pony. No matter the complications he causes, Annie knows that everything is better when Pony is around.
Notable Queer-Centric Episodes
Season 1 Episode 13 "Loud Horse" - When a noisy neighbor drives Annie to the brink, she and Pony have to find a way to quiet her down.
This page was last edited on February 7th, 2021.