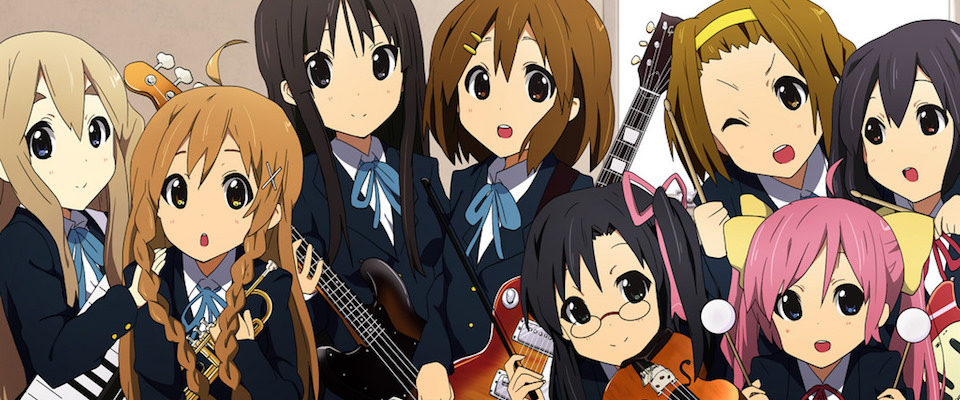 Overview
In an unspecified part of Japan, four high school girls join the light music club of the all-girls private Sakuragaoka High School to try to save it from being disbanded. However, they are the only members of the club. At first, Hirasawa Yui has no experience playing musical instruments or reading sheet music, but she eventually becomes an excellent guitarplayer. From then on, Yui, along with bassist Akiyama Mio, drummer Tainaka Ritsu, and keyboardist Kotobuki Tsumugi spend their school days practicing, performing, and hanging out together.
The club is overseen by music teacher Yamanaka Sawako who eventually becomes their homeroom teacher as well during their final year of high school. In their second year, the club welcomes another guitarist, underclassman Nakano Azusa. After Azusa joins they gain more structure and begin to practice more.
Characters
There is 1 queer character listed for this show; none are dead.
Regular (1)
This page was last edited on August 25th, 2019.