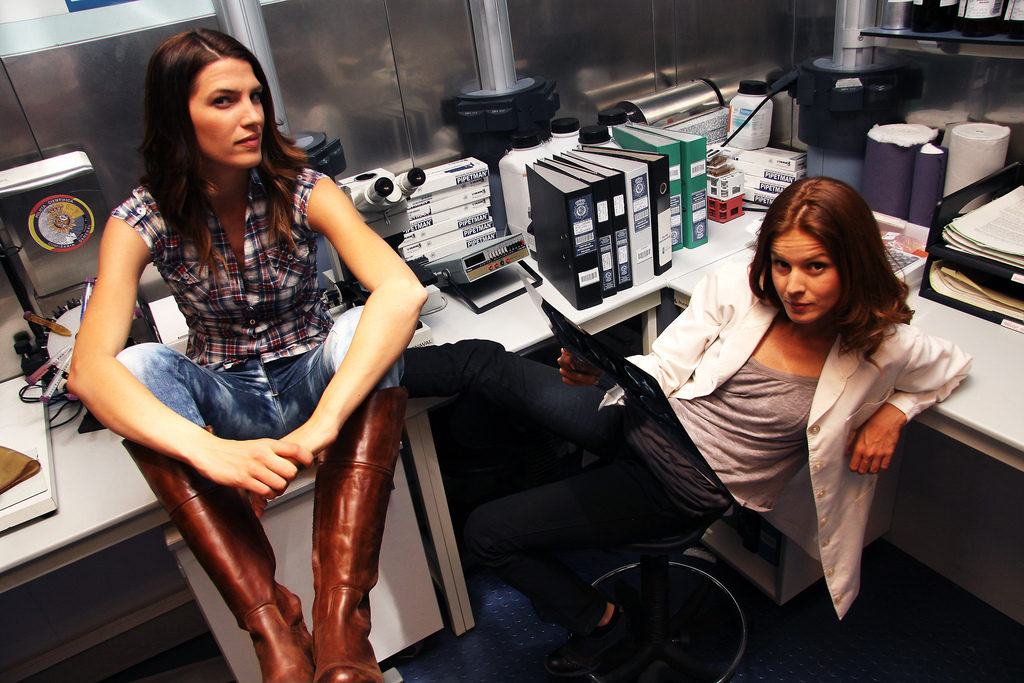 Overview
Either a Spanish soap (which is it's own level of hell) or a comedy, Los Hombres de Paco hooked up officer María Jose "Pepa" Miranda Ramos (played by Laura Sánchez) and forensic scientist Silvia Castro León (played by Marián Aguilera). And then killed off Silvia at the reception. Gangsters burst in, shot up the place, and Silvia bled out in Pepa's arms… still in the wedding dress.
Did anyone check if Joss wrote that episode?
Characters
There are 2 queer characters listed for this show; 1 is dead.
Regulars (2)
This page was last edited on July 26th, 2019.