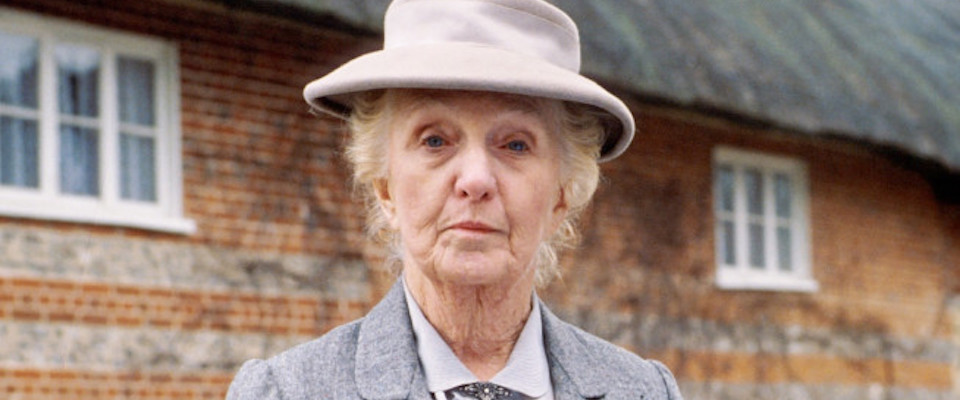 Overview
A British television series based on the Miss Marple murder mystery novels by Agatha Christie, starring Joan Hickson in the title role. The series was remade in 2004 as Agatha Christie's Marple. The basic concept is the same. Little old lady solves crimes.
Somewhat confusingly, the show is billed as both a series and a miniseries. That is, the 'episode' with the lesbians – "A Murder Is Announced" – is itself a 3-episode mini-series, within the broader series.
Notable Queer-Centric Episodes
Season One, Episode Three "A Murder is Announced" - Set on Friday October 5, 1951, when rationing was still ongoing in Britain. A party game goes wrong and a young Swiss man is dead. Friends and neighbours start to turn on each other, and Inspector Craddock is stumped. Fortunately, Miss Marple is in town visiting her niece and helps solve the crime.
Characters
There are 2 queer characters listed for this show; 1 is dead.
Guests (2)
This page was last edited on May 17th, 2018.