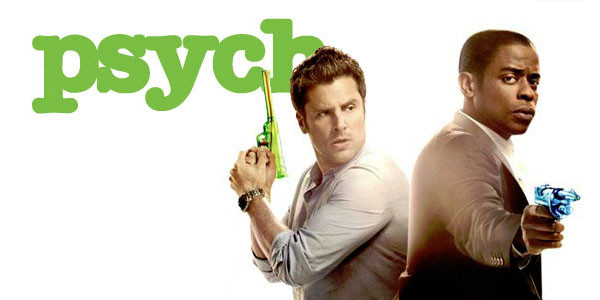 Overview
Shawn Spencer happens to possess some uncanny powers of observation thanks to his father, Henry, a former police officer who taught his son to remember even the smallest details of his surroundings. When Shawn is accused of committing a crime that he actually solved, he convinces the cops that he's a psychic — and with the reluctant help of best friend Gus, Shawn starts solving cases for a skeptical but increasingly impressed police force.
Queer Plotline Timeline
One of the serial killers suffers from multiple personalities, one of which is transgender and wants surgery. The other does not.
We hear of, but never meet, Mona Lassiter. Unseen mother of Carlton, a main character, she came out as a lesbian while Carlton was fairly young. She's in a relationship with a woman named Althea.
Characters
There are 2 queer characters listed for this show; none are dead.
Guests (2)
This page was last edited on August 1st, 2019.