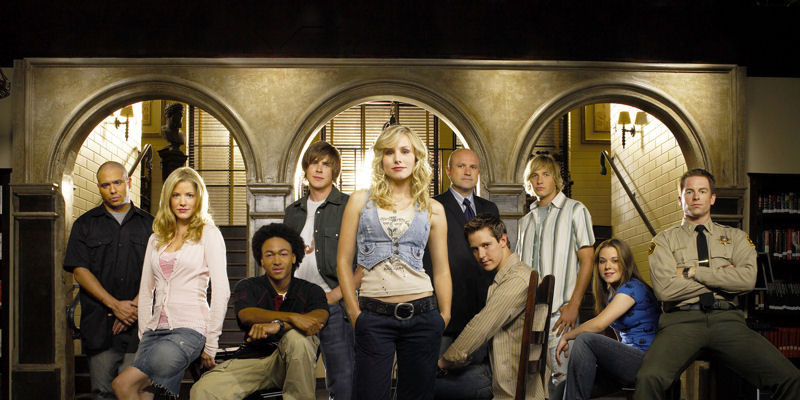 Overview
Three seasons of the greatest noir TV show ever seen on the CW. Veronica Mars had it all. A seedy costal town in southern California, a corrupt sheriff, biker gangs, high school drama, and a teenaged PI. The show spanned three seasons and one movie, which brought us all back home and reminded us we're all addicts to Veronica Mars. It also gave us one season on Hulu, where they blew up a beloved character.
Teenaged lesbians and transsexual parents were just another day in Neptune.
Notable Queer-Centric Episodes
Versatile Toppings - A Neptune High LGBT message board is hacked and the students blackmailed
Meet John Smith - A student finds his father isn't dead, just transgender
Characters
There are 5 queer characters listed for this show; none are dead.
Recurring (1)
Guests (4)
This page was last edited on August 1st, 2019.