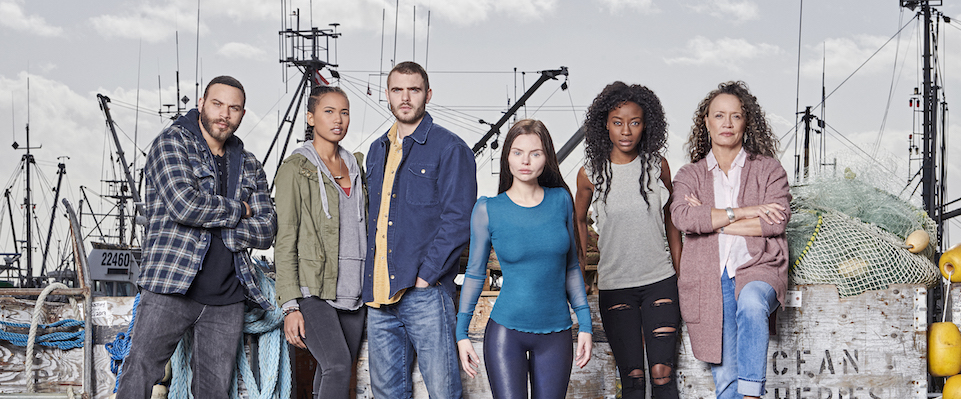 Overview
Bristol Cove, a nice little coastal town, is known for once being the home to mermaids. And then, y'know, mermaids show up. And they're not happy.
If you know the difference between a mermaid (fish lady) and a siren (bird lady), you'll have to do what I do and put it aside to watch a homicidal mermaid wreak havoc upon the quaint village who totally deserves it.
Along side marine biologists Ben and Maddie, Ryn has to save her sister and they want to know what drove this mermaid out of her home, and are there more like her out there?
Spoilers: Yes.
I saw the first two episodes early and was sad to see no queer activity. I should have watched through episode five, clearly, as suddenly our little Ryn kisses Maddie.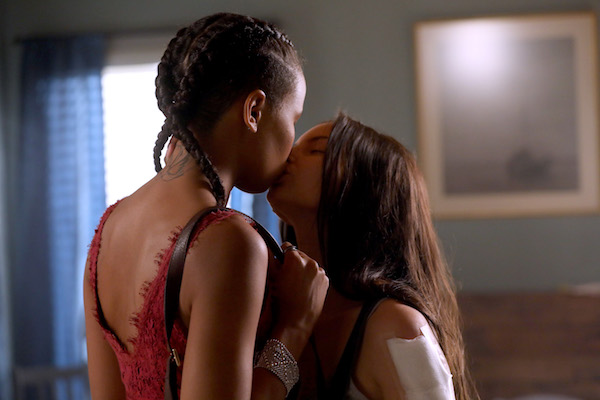 This has a lot to do with her siren 'power' but by season two it's very clear they're a throuple.
The series was canceled after three seasons.
Notable Queer-Centric Episodes
Season One, Episode Five "The Curse of the Starving Class" - Ryn returns and kisses Maddie after they talk about missing each other.
Characters
There are 5 queer characters listed for this show; none are dead.
Regulars (3)
Recurring (2)
This page was last edited on August 5th, 2020.