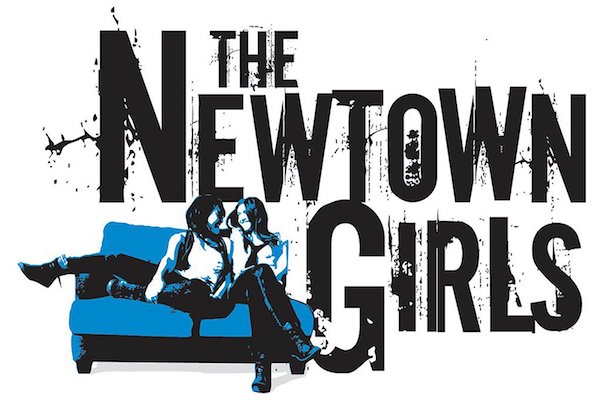 Overview
Scarlet is a girl determined to find true love in the quirky queer scene of Newtown. If she could only figure out what it is she really wants!
Scarlet must delve into the depths of dating drama in order to find her true soulmate. Scarlet returns to the 'scene' after years of absence to confront the typically-lesbian obstacles of ex-girlfriends, fashion faux pas, romantic advances from authority figures and a complicated relationship with her long-time best friend, Alex. Will Scarlet find what she is looking for or will pretending to be someone she isn't result in her losing everything?
The Newtown Girls shies away from the political-driven narrative to explore the universality of love and friendship and takes the audience on a journey through the quirkiness of queer communities and into a collective appreciation of the human condition. And we hope you'll laugh a little too!
Queer Plotline Timeline
The show is only one season, and it's about Scarlet coming home and figuring out love. Sort of.
Notable Queer-Centric Episodes
Episode 1 – "I'm Home" : Scarlet arrives home after spending a year in South East Asia mending a broken heart.
Episode 2 – "Dress up" : Scarlet's BFF, Alex reluctantly gives her the details for a private party. However things don't quite turn out as planned.
Episode 3 – "The Justin Bieber Look" : It takes a drunken epiphany for Scarlet to realise that her body is a temple and she has to treat it as such.
Episode 4 – "The Puppy Episode" : Scarlet jumps online to try and find her soul mate, but an empty inbox tests her patience.
Episode 5 – "Juicy" : Scarlet asks Alex to be her wingman for the evening, at Newtown's inaugural lesbian book club, but Alex is somewhat skeptical.
Episode 6 – "Balls!" : It's time to try sports! Will Scarlet risk life and limb to find the woman of her dreams or will faking sporting interests be her demise?
Episode 7 – "It's a Date" : Scarlet is determined to make a better second impression but can she pull it together enough to just enjoy herself, or will she over-think things, as usual?
Episode 8 – "Super Green" : Scarlet is still on a high from her new romance with Dr Lexie, but Alex isn't thrilled with this sudden and Scarlet-typical move.
Episode 9 – "At the Vanishing Point- Pt 1" : Uninvited guests turn up to her surprise birthday, and Scarlet finds not all surprises are so enjoyable.
Episode 10 – "At the Vanishing Point – Pt 2" : Just when she thought she finally had her life under control, Scarlet's world gets tipped upside down. It seems everyone is vying for a place at Scarlet's side and now Scarlet must choose between old love, new love and a love that she never expected. What does Scarlet really want? Will she follow her heart? Who will she choose?
This page was last edited on January 12th, 2018.