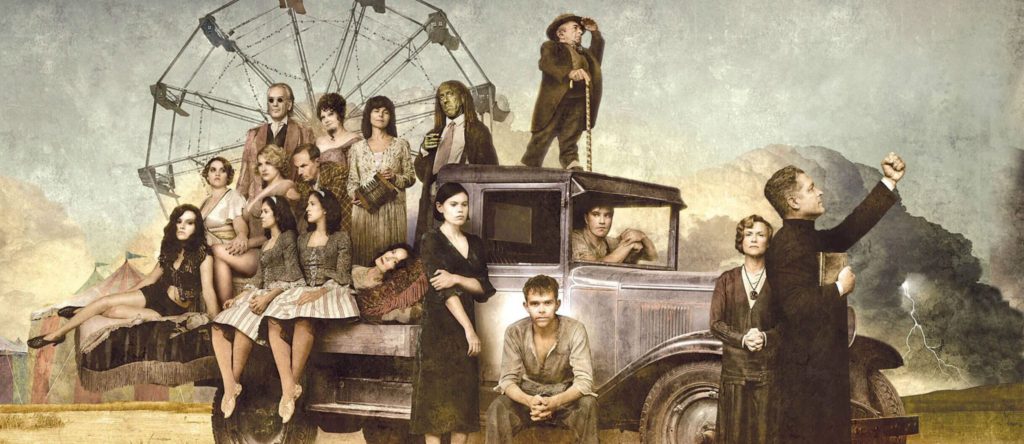 Ways to Watch:
Amazon
Hulu
Play.hbonow
iTunes
Overview
It's the mid-1930s, and we're in the middle of the Dust Bowl, a time when sandstorms and disease were running rampant across the Great Plains. After his mother's death, teenage fugitive Ben Hawkins is picked up by a mysterious traveling carnival run by an unseen force known only as "Management."
Surrounded by magic, Ben reconnects with his long-dormant supernatural powers. Meanwhile, hundreds of miles away, an evangelical preacher is plagued with apocalyptic visions. What the two of them don't know is that they're set to become players in the great (and heretofore hidden) battle between Darkness and Light.
Characters
There are 2 queer characters listed for this show; none are dead.
Recurring (2)