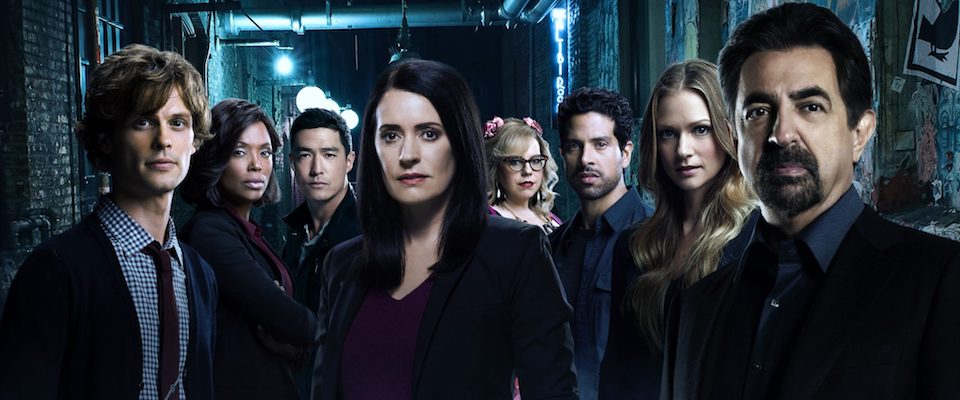 WARNING: Scenes of explicit violence, drug use, suicide, sex, and/or abuse occur regularly. Not intended for children or sensitive viewers.
Overview
An elite squad of FBI profilers analyzes the country's most-twisted criminal minds, anticipating the perpetrators' next moves before they can strike again. Each member of the "mind hunter" team brings his or her expertise to pinpoint predators' motivations and identify emotional triggers to stop them. The core group includes an official profiler who is highly skilled at getting into the minds of criminals, a quirky genius, a former media liaison who manages to adeptly balance family life and the job, and a computer wizard.
One of the characters, Emily Prentiss, was written to be a lesbian, however, CBS apparently didn't allow it.
Notable Queer-Centric Episodes
Season 1, Episode 18 "Somebody's Watching" - A murderous stalker is obsessed with television actress Lila Archer.
Season 12, Episode 21 "Red Light" - When Prentiss learns that Reid's mother was abducted by former abduction victim Lindsey Vaughn, the BAU investigates only to realize that the person responsible for framing him was the last person anyone suspected.
Season 12, Episode 22 "Green Light" - Reid finds himself forced to play a second game of wits with hitwoman Cat Adams as the BAU sets out to find and rescue his mother. Meanwhile, former SSA Derek Morgan provides the team with a possible lead on Peter Lewis.
Season 15, Episode 2 "Awakenings" - Grace and her father conspire to kill together, including taking Grace's ex girlfriend hostage.
Characters
There are 9 queer characters listed for this show; 2 are dead.
Regular (1)
Recurring (3)
Guests (5)
This page was last edited on April 17th, 2022.