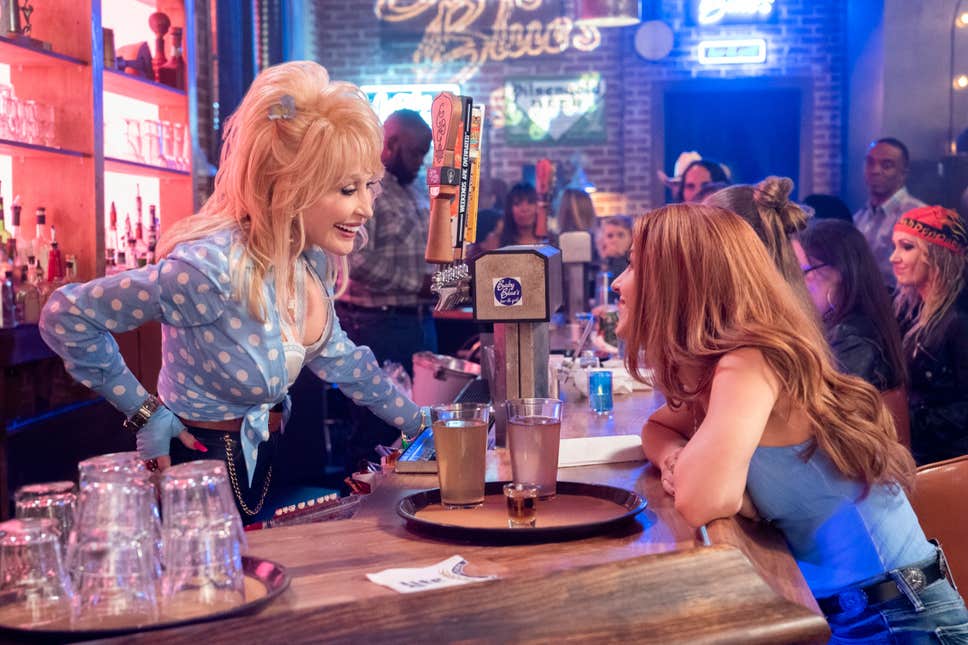 Overview
An anthology series with episodes based on some of Dolly Parton's biggest hits. They don't call it Heartstrings for nothing. You might laugh, you will almost certainly cry, and hopefully you will be uplifted by the happy endings.
Notable Queer-Centric Episodes
Episode 2 "Two Doors Down": A southern family struggles with secrets as they gather to celebrate a New Year's Eve wedding. How queer is this episode? There will be at least one coming out, a matriarch who needs to learn a lesson about respecting gender identity (among other things), and a gay proposal. (Because it's set in the south, there will also be an accidental shooting, a rogue possum, and a dad who arrives to the wedding weekend festivities wearing camouflage.)
Episode 4 "Cracker Jack": Four lifelong best friends gather for a girls' weekend, and while everyone tries to pretend that everything is fine, they're all harboring life-altering news that will change everything before the weekend is over. One of the best friends is gay, and for a nice change of pace, her secret is the least tragic of the bunch (and totally unrelated to her love life).
This page was last edited on January 30th, 2022.