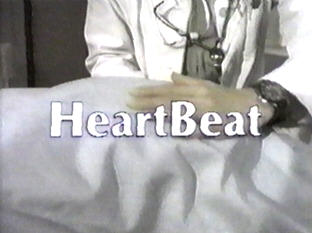 Overview
The series follows the staff of Women's Medical Arts, a medical center founded by three women who are frustrated with how women's health concerns are addressed in the male-dominated medical field. The fictional WMA is based on the Santa Monica Women's Clinic and that clinic's founder, Dr. Karen Blanchard, served as a model for the character played by Kate Mulgrew.
HeartBeat was the first American television series to include a lesbian as a lead character, nurse practitioner and founding partner Marilyn McGrath.
HeartBeat first aired on Wednesdays at 10:00 Eastern, then was moved to Thursdays at 10:00 for its second season. This put it up against L.A. Law, at the time one of the most popular series on the air and ironically best known for lezploitation. HeartBeat did poorly in the Nielsen ratings and was canceled at the end of its second season.
HeartBeat was lauded by LGBT television historians for its inclusion of Marilyn and her partner Patty with their lesbianism being a non-issue. However, ABC received criticism because unlike the heterosexual characters, Marilyn and Patty were not permitted to be sexual or physically affectionate with each other, or even touch.
Notable Queer-Centric Episodes
"To Heal a Doctor" - Marilyn reconciles with her daughter.
"The Wedding" - Marilyn and Patti attend the wedding of Marilyn's daughter.
Characters
There are 2 queer characters listed for this show; none are dead.
Regular (1)
Recurring (1)
This page was last edited on September 18th, 2017.