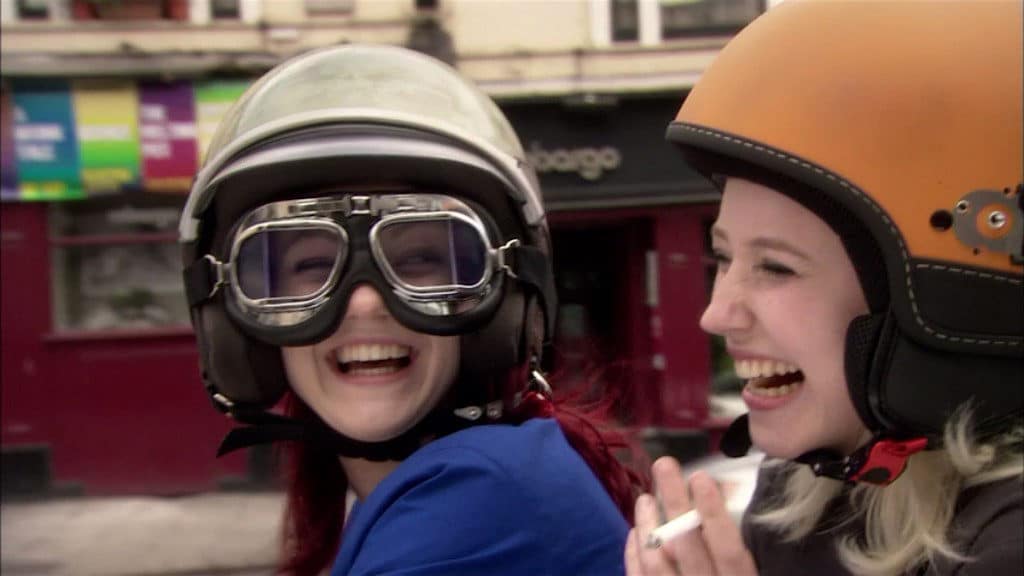 WARNING: Scenes of explicit violence, drug use, suicide, sex, and/or abuse occur regularly. Not intended for children or sensitive viewers.
Overview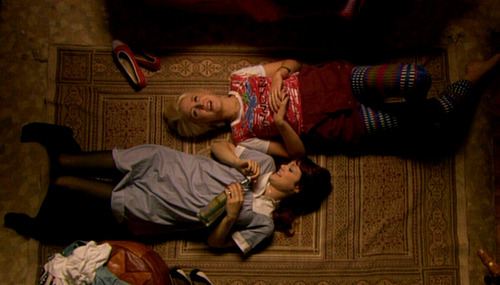 Skins is a dark British drama about of a group of mostly self-destructive teenagers in Bristol, South West England. It's unique in that the show devotes 2 episodes each to a single class with almost no crossover between them.
The 2nd group featured a lesbian relationship between Naomi and Emily (aka Naomily), which I think is one of the most powerful on TV.
Queer Plotline Timeline
Skins is divided into 3 classes of students, Naomi and Emily are in the second group – seasons 3 and 4. They also make an appearance in the final season, Season 7 "Skins Fire." These seasons are independent of the others with an almost entirely different cast.
Notable Queer-Centric Episodes
Most Skins episodes revolves around a single character. Naomi and Emily each have their own episodes as well as some plot time in others.
Season 3, Episode 1 "Everyone" - Emily wants to talk to Naomi about an off-screen kiss that occurred the year before. Naomi brushes her off. Emily's twin sister, Katie, hurls non-stop homophobic comments at Naomi.
Season 3, Episode 3 "Thomas" - Emily admits to Naomi that she was not on MDMA when she kissed her the year before, she wanted to kiss her for reals. Naomi insists that she is straight.
Season 3, Episode 4 "Pandora" - Naomi tries to get Emily to admit she is gay. Naomi on the other hand says that she is indeed a "cock muncher" not a muff muncher. They make out later anyway. Emily says "it's only the drugs." Naomi says "you're gay."
Season 3, Episode 6 "Naomi" - Naomi and Emily do it! Who's gettin' her muff munched now?
Season 3, Episode 7 "JJ" - Emily runs into JJ at the shrink's office and comes out to him. Later JJ accidentally (in an Aspergers way) outs Emily to Katie. Later Emily has sex with JJ ("not gay, stupid" -Katie), but only as a friend because she's still gay.
Season 3, Episode 9 "Katie and Emily" - After more muff munching, Emily asks Naomi to the College Ball, still being a closet case she says no. Naomi shows up at the ball and after a lot of drama they publicly declare their love for one another and walk off hand-in-hand.
Season 4 - Throughout the season there is a mystery about a dead girl and cheating. Their relationship is rocky until the last episode where it's all "I've always loved you."
Season 7 - Dead lesbian 'nuff said.
Characters
There are 5 queer characters listed for this show; 2 are dead.
Regulars (4)
Guest (1)
This page was last edited on February 22nd, 2023.