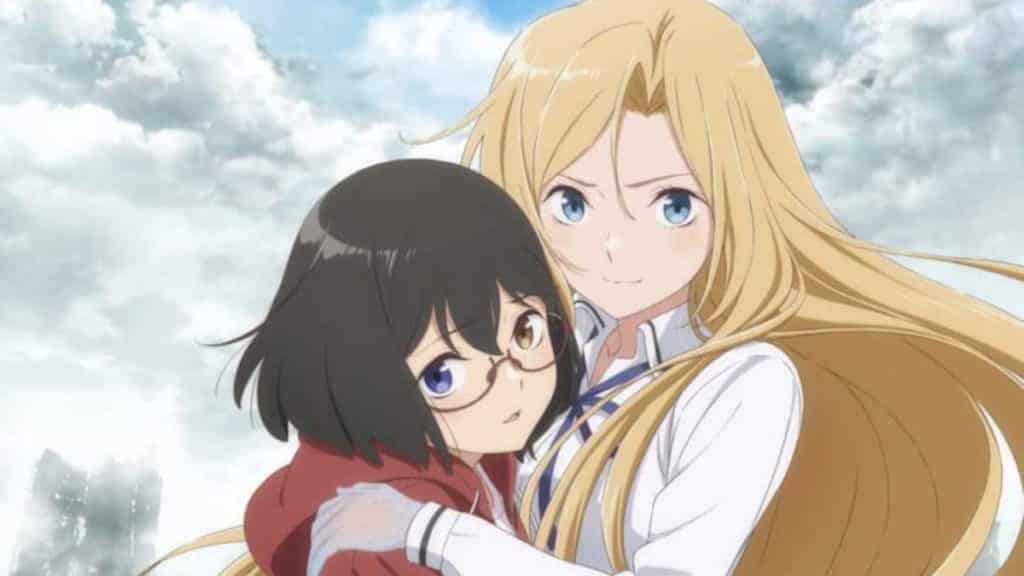 Overview
College student Sorawo Kamikoshi explores "doors" which randomly lead into Otherside—parallel worlds in which internet creepypasta and urban legends are brought to life. Sorawo nearly dies in one of these worlds while encountering a creepypasta monster, but is rescued by Toriko Nishina, another young woman who is skilled with guns and is looking for a lost friend. Sorawo and Toriko, with the help of another woman named Kozakura, return to Otherside to bring back artifacts and defeat the monsters, but the two are increasingly affected by the conditions of the worlds, meet other humans who are trapped in them, and find themselves increasingly affected by each other.
Characters
There are 2 queer characters listed for this show; none are dead.
Regulars (2)
This page was last edited on February 18th, 2022.