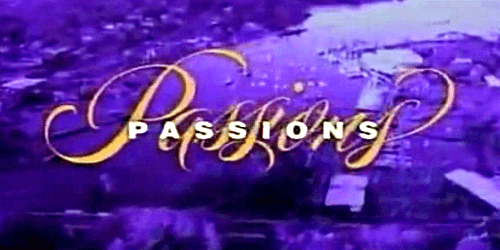 Overview
The soapiest soap that ever soaped.
Passions is about the lives and loves, and various romantic and paranormal adventures of the residents of Harmony. And it is fucking insane. We're talking Princess Diana (yes, that Diana) is the guardian angel of a character, an orangutan who was submitted for a Daytime Emmy (and rejected for not being a human), and Tabitha Lenox and her doll-brought-to-life sidekick, Timmy.
It's insane, we tell you!
Of course, Passions made daytime history by being the first serial to show two women in bed making love. And then they killed one.
Characters
There are 3 queer characters listed for this show; 1 is dead.
Regulars (2)
Recurring (1)
This page was last edited on January 21st, 2018.