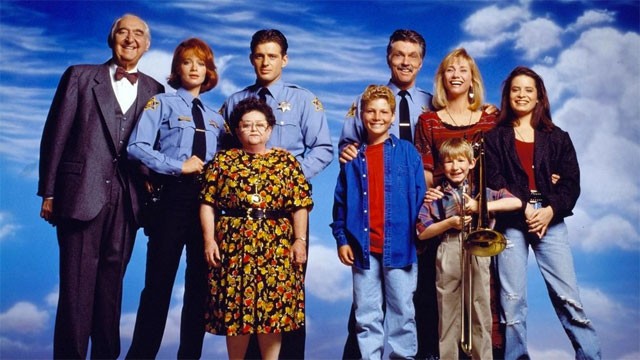 Overview
The series follows the lives of the residents of the small town of Rome, Wisconsin, where weird things happen, including cows' udders exploding and a spate of people turning up dead in freezers. Why a transgendered teacher is weird, we'll never know.
Notable Queer-Centric Episodes
"Remembering Rosemary" - The investigation into a ten-year-old death reveals that a husband murdered his wife after discovering she was in love with another woman.
"Pagentry" - A local rabbi takes the entire public school to court for presenting a Christmas pageant to the town (because the town of Rome happens to happens to be 50% Jewish). The repercussions reveal that a music teacher, who refuses to obey Judge Bone's ruling not to bring on anymore Christmas pageants, isn't really who she seems to be.
"Sugar & Spice" - Kimberly exchanges intimate kisses with her friend Lisa Fenn, leading to questions about her sexuality. She turns to her biological mother, who had a lesbian relationship while in college.
Characters
There are 3 queer characters listed for this show; none are dead.
Recurring (2)
Guest (1)
This page was last edited on February 18th, 2018.