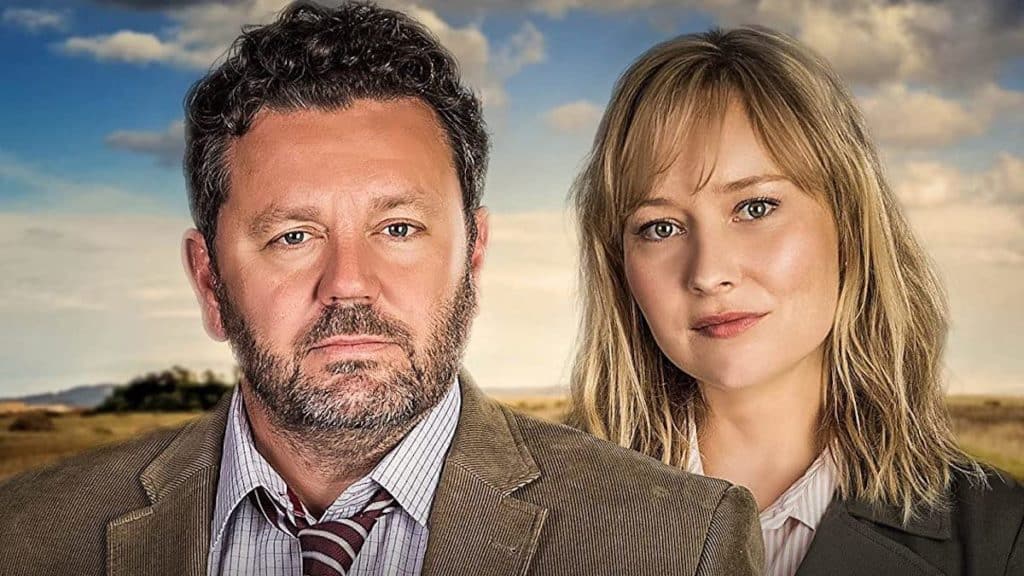 Overview
Detective Inspector Mike Shepherd is sent from Auckland to Brokenwood to investigate a local police officer. With a possible murder investigation underway that might link the two, Shepherd takes charge. After the investigation, Shepherd reassesses his life and decides to stay on indefinitely, even though it means a demotion to Detective Senior Sergeant. Brokenwood is a seemingly quiet country town where Shepherd, who has an unconventional approach to police work, is assisted by local Detective Kristin Sims, who is precise and efficient at her job, to solve murders. As the series progresses, the working relationship between the two moves from rocky to functional as they begin to appreciate each other's talents.
Notable Queer-Centric Episodes
Episode 21 (Season 6, Episode 1) "The Power of Steam" - A murder at a festival introduces the police into the Victorian anachronism known as Steampunk.
Episode 24 (Season 6, Episode 4) "Dead and Buried" - A prisoner is murdered. 
Episode 26 (Season 7, Episode 2) "The Witches of Brokenwood" - A woman is found dead in the steam room at a wellness retreat.
Episode 28 (Season 7, Episode 4) "Something Nasty in the Marketplace" - The owner of a farmer's market is found dead.
Episode 32 (Season 8, Episode 3) "Spark to a Flame" - A woman is found dead shortly after starting a crusade against leaf blowers.
Episode 42 (Season 9, Episode 6) "Motorcycle Mamas" - A groom is found dead on his wedding day, and the triangle is even weirder than you think.
Characters
There are 12 queer characters listed for this show; 1 is dead.
Recurring (2)
Guests (10)
This page was last edited on May 24th, 2023.