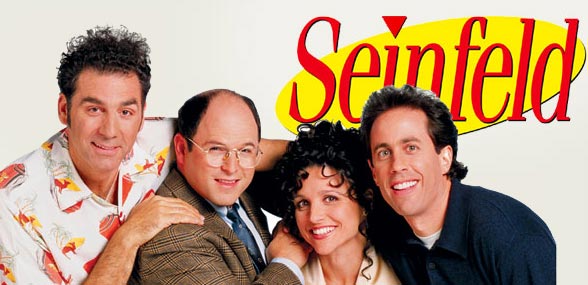 Overview
A show of sound and fury, signifying nothing.
The show was about 'nothing' and near the end of the series, that really showed. There were some amazing episodes, however the majority were empty and devoid of personality.
As for queers, there were two women. One was turned gay because of her boyfriend, George. The other (her girlfriend) was turned straight because of George's friend, Kramer. I'm honestly shocked there weren't some trans characters for the gang to 'make fun of.'
Notable Queer-Centric Episodes
"The Subway" - Elaine is en route to a lesbian wedding. She doesn't make it due to subway issues.
"The Smelly Car" - Kramer meets Susan Ross' girlfriend, a gold star lesbian, and converts her to heterosexuality.
Characters
There are 3 queer characters listed for this show; 1 is dead.
Recurring (1)
Guests (2)
This page was last edited on January 21st, 2018.