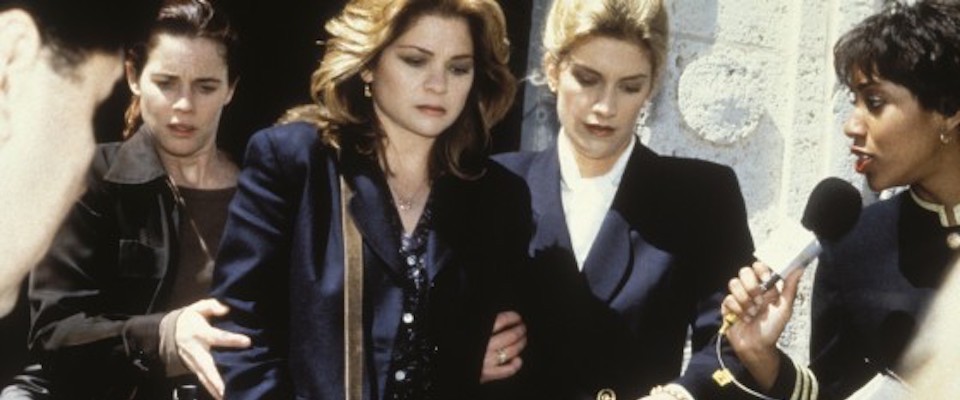 Overview
In this heart-wrenching true story, Jody Ann battles in the courts with her own mother, Nancy Shaffell, who has been awarded custody of Jody Ann's son, Zachary, on grounds that her daughter's homosexuality makes her an unfit mother.
Nancy and live-in boyfriend Harlan wait at the hospital for the birth of Jody Ann's baby. Keith, Jody Ann's estranged husband, is with her in the delivery room, where they bicker about their failing marriage.
Jody Ann realizes that, with baby Zachary, she cannot continue to share a house trailer with her friend, Jan. So she moves back to her mother's house. At first Nancy's devotion to Zachary is welcomed by Jody Ann, who enjoys carousing and bar-hopping. But when she returns from all-night partying, her mother threatens to take Zachary away. Contrite, Jody Ann gets a job where she meets Maggie Fergus, who is gay.
During a Christmas celebration, Jody Ann and Maggie share a kiss. Jody Ann reveals to her mother that she is taking her baby and moving in with Maggie. She will permit Nancy to visit Zachary, but will not allow him in her mother's house, whom she insists assaulted her sexually when she was a child. Nancy is enraged, and her attorney, Clifton Chalmer, files a suit asking custody of the child.
With some difficulty Jody Ann finds a lawyer, who assures her that courts usually side with the natural mother. But a judge rules for Nancy. With tears and anguish, Jody Ann must surrender her son.
When the story is publicized, Ben and Lily Delany, a father-daughter legal team, take the case to the circuit court, where Jody Ann again loses. On appeal, the ruling is overturned, but the victory is short-lived. One of the judges grants Chalmer's motion that Nancy keep Zachary until further appeals are heard. The matter progresses to the state supreme court, where the ruling once more goes against Jody Ann.
She and Maggie still live together, hoping for Zachary's return, while Jody Ann's lawyers continue to press the case and the courts deliberate over one of today's most controversial social issues.
Characters
There are 2 queer characters listed for this show; none are dead.
Regulars (2)
This page was last edited on July 14th, 2020.