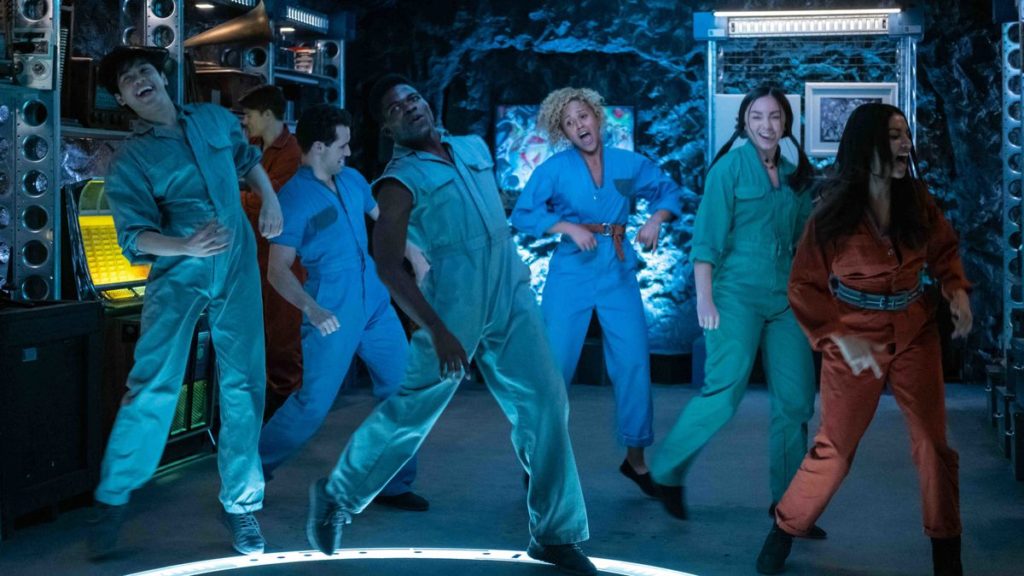 Overview
Utopia Falls takes place on Earth hundreds of years into the future. The last living colony on Earth, New Babyl, is separated into different sectors that focus on specific industries. Each year, 24 candidates from different sectors are chosen to compete in The Exemplar, an annual performance competition. These candidates have to be 16-years old and are chosen based on their talent. However, only one can win.
This show follows six of the chosen candidates on their journey through the competition. They come from a variety of different backgrounds but all hope to be crowned as the best performer of the year. On their first night at The Academy, five of them get invited to a secret party beyond the borders of the colony. Two of them discovery a mysterious underground archive filled with items from Earth's history, including Hip-Hop music which draws the two students in.
Characters
There are 2 queer characters listed for this show; none are dead.
Regulars (2)
This page was last edited on March 2nd, 2022.