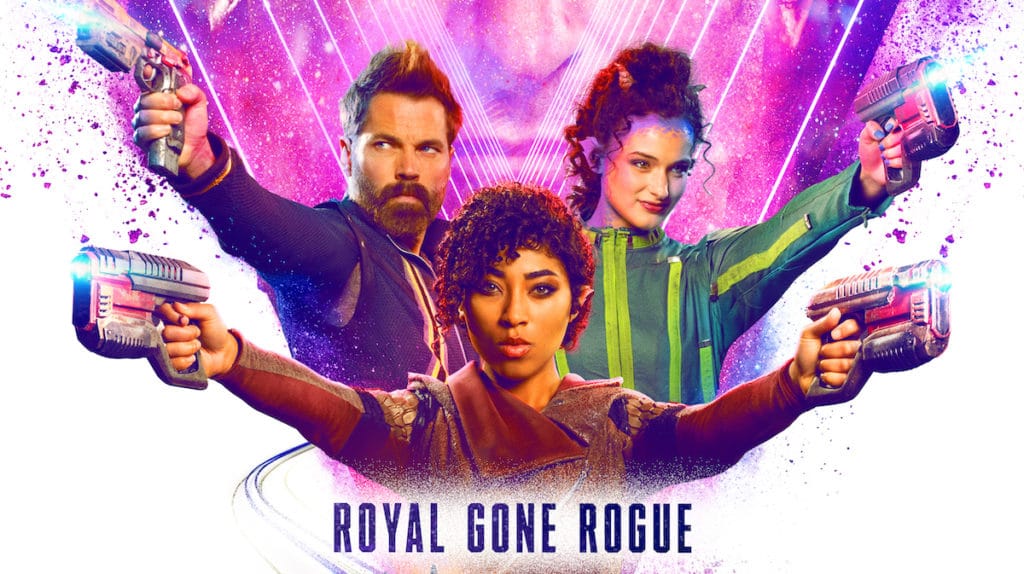 Overview
Elida grows from child queen to orphaned outcast, surviving by scavenging from the treacherous corners of the galaxy, always one step ahead of the republic government out to extinguish her bloodline. When her old friend Isaac shows up claiming her mother Xevelyn is still alive, they head off with their new ally Amae to stage a rescue that will take her back into the perilous heart of her former kingdom and up against a deadly foe from her childhood, Commander Lazaro.
After being shuffled off to late night airings, the show was canceled after one season.
Notable Queer-Centric Episodes
Season 1, Episode 8 "No Clue" - In all sense of the word, our clueless queers dance around a subject they should really just talk about, in one of the best episodes of the season.
Season 1, Episode 10 "All Old Things Must Pass: Part 1" - Everything is chaos, but our queers finally admit their feelings and kiss! And then one goes missing.
Characters
There are 2 queer characters listed for this show; none are dead.
Regulars (2)
This page was last edited on August 2nd, 2020.