Welcome back to "From the LWTV Archives," a column dedicated to studying and highlighting moments from queer TV history. This week, in honor of A League of Their Own, I decided to head into the archive to find the first queer athlete on TV. I found her in a 1977 episode of a show called Westside Medical.
Following the trend of this column so far, we have found ourselves in another medical drama. Westside Medical was about three young doctors working at a clinic in Southern California. The show only lasted one season but it delivered one of the earliest trans women characters on TV!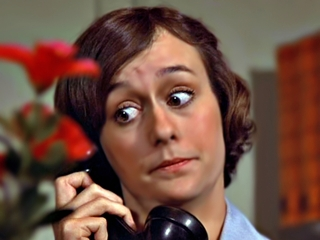 In the seventh episode of the season, titled "The Mermaid" (airdate: July 7, 1977), the doctors work with a young German woman named Niki Gunter (played by Betsy Slade). Niki is a swimmer who is competing in an international competition in California. A pool accident brings her to the hospital where x-rays reveal that she has "male bone structure." Meanwhile, Niki begs the doctors to help her defect because her German coaches are overbearing. The doctors assume that the German government forced her to live as a woman to win more medals. But Niki tells them that she has actually felt like a girl since she was young and she wanted to transition. Now, she wants to live fully in society as a woman but feels that her coaches are holding her back. When the doctors refuse to help her, Niki runs away until the doctors talk to her coaches, who agree to go easier on her. Niki returns to Germany with her coaches.
Queer History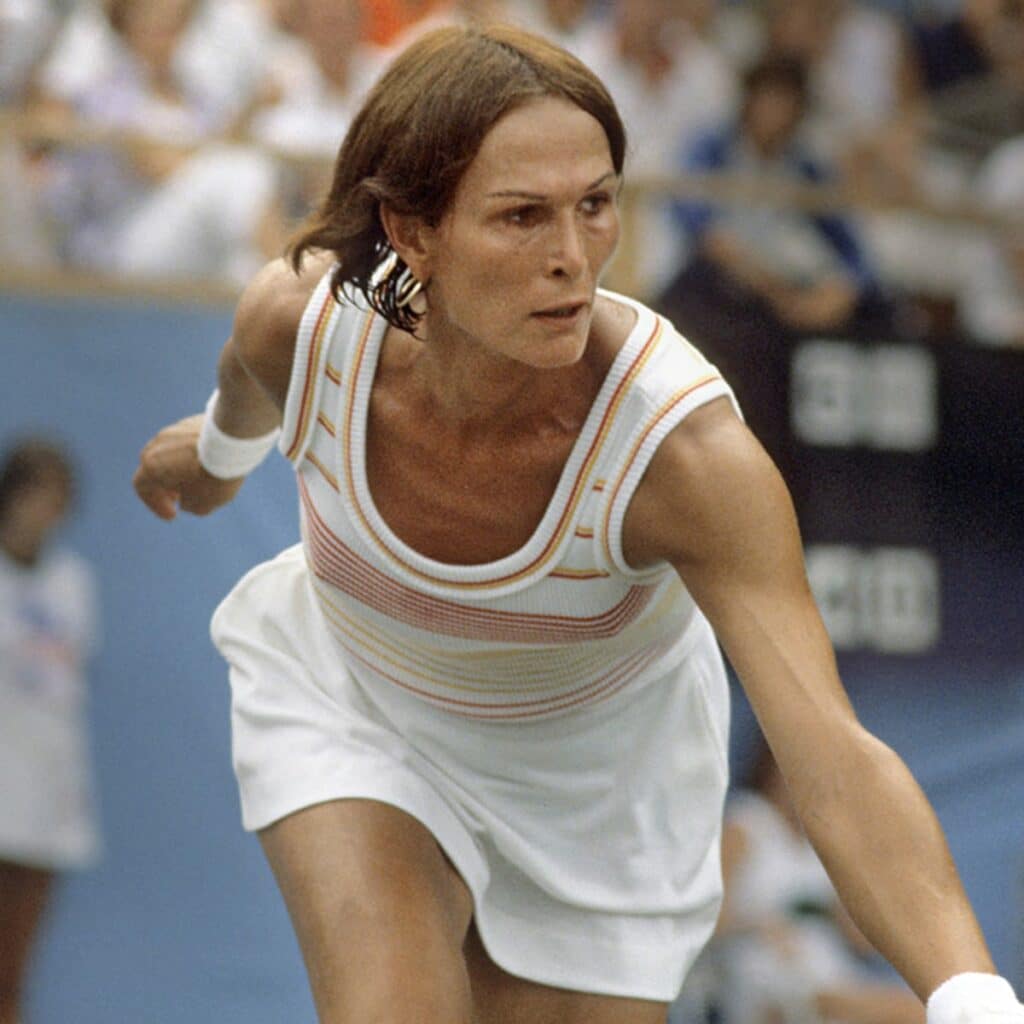 This episode comes at a very interesting time in history. In 1976, the year before this episode aired, tennis player Renee Richards burst into the news for trying to play in the U.S. Open. Renee medically transitioned from male to female in 1975 and wanted to play in the women's tournament. (She was actually outed by Tucker Carlson's father, but that's a whole different story). The U.S. Open would not let her play due to new "chromosome" rules that they suddenly implemented. She sued the US Tennis Association in 1977 and won in the New York Supreme Court. She competed in the U.S. Open the following year.
It makes a lot of sense that the writers of Westside Medical would include a storyline about a trans woman while Renee's story was in the public consciousness. I was not able to find a copy of the episode to watch myself, so I cannot speak to how well they wrote Niki's character, but they did seem to treat her with respect. Plus, the audience can assume that she is allowed to live her life peacefully as a woman when she returns to Germany. It is an extremely simplified and idealized telling of a trans woman's story, but the trans character was at least able to tell the story from her point of view and viewers got to hear more about the emotional toll of being a trans woman in our society.
Impact
Obviously, the rights of trans people to compete in sport is something we are still fighting for today. It was actually surprising to see that this episode of Westside Medical did not bring up the arbitrary "chromosome" rules that the U.S. Open was using against Renee Richards at the time. I don't know if this particular episode made a major impact on society, but it did introduce audiences to a trans woman who was asking for the life that she deserved. And they gave it to her! A small win.
[As always, this column is based on data provided in LWTV. If you have more information on a show/character that has not been included in our database, please let us know!]