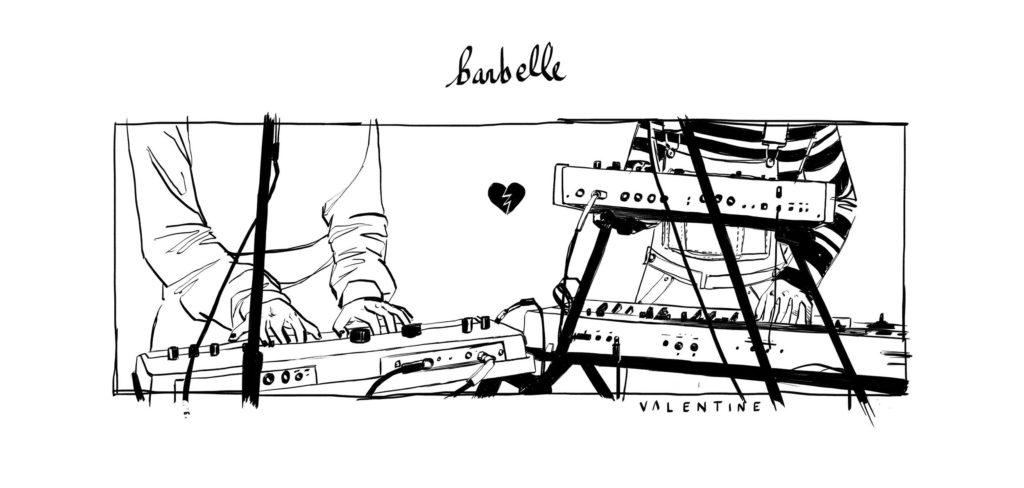 Overview
It's a roller coaster ride of queerness as bandmates Alice and Veronica surprise themselves by becoming girlfriends just as their careers are taking off, only to break up before they're set to record their sophomore album as Canadian pop duo Barbelle. Their record label explicitly requires them to do public appearances as a couple. Without $15 million to buy out their contract, our heroines are stuck in the most expensive fake relationship AU of all time.
Notable Queer-Centric Episodes
Season 1, Episode 1 - Alice and Veronica attempt to tell band manager Karen that they've broken up - as a band and a couple. They quickly learn that breaking up is not an option.
Season 1, Episode 2 - Alice and Veronica start work on their second album. Band manager Karen introduces a new collaborator: the former CB3 child star turned pop starlet Lulu St. Claire.
Season 1, Episode 3 - Axis Records executive Richard shows up to hear Alice and Veronica's progress on their new album. Alice takes a step forward with Lulu.
Season 1, Episode 4 - Alice and Veronica prepare for a live interview. Veronica is shocked by a discovery.
Season 1, Episode 5 - Veronica and Alice shoot a music video with an eccentric French Canadian music video director.
Season 1, Episode 6 - Alice and Veronica crash Lulu's ultra lame birthday party replete with pop, chips, and weird uncles. Lulu attempts to keep her budding romance with Alice a secret from her religious parents while Veronica gets up to her usual disruptive antics.
Season 1, Episode 7 - Alice and Veronica head to the studio to work on the new album. After Karen informs Alice that Lulu will no longer be working on the new album, Alice realizes this might be the end of her and Lulu's relationship.
Season 1, Episode 8 - Veronica attempts to win back Alice by writing the perfect song. Her writers block leads to a downward spiral of shoplifting and booze only hours before she is set to accompany Brooklyn to prom. Alice confronts Veronica about her poor choices.
Season 1, Episode 9 - Veronica wakes up to find The Ghost of Girlfriend's Past waiting to take her on a Dickensian journey through her past.
Season 1, Episode 10 - Alice accompanies Brooklyn to her prom in Veronica's stead. Lulu shows up to the prom unannounced, as does another surprise guest.
Characters
There are 8 queer characters listed for this show; none are dead.
Regulars (4)
Recurring (2)
Guests (2)
This page was last edited on November 14th, 2019.