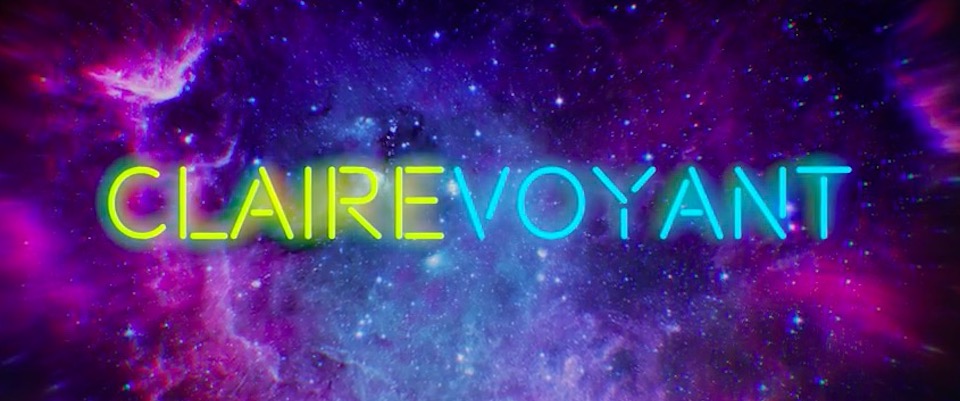 Overview
Brought to you by Annie Briggs, Natasha Negovanlis, and Dillon Taylor (yes, of Carmilla fame) comes the story of Claire. A nice girl who's a writer doesn't believe in woo-woo stuff … until she turns out to actually be a psychic.
Aimless and hung-over, Claire and Ruby are facing the fact that they're about to be evicted, since they haven't paid rent since goddess knows when. Instead of doing the responsible thing, the free-spirited Ruby cooks up a wild get-rich-quick scheme: scam people by becoming online psychics. The skeptical Claire is reluctant, but agrees to participate in a desperate bid to appease her restless wild-child best friend, Ruby, and oh yeah, avoid homelessness. Enter "THE SEER SISTERS"! Cosmonauts of INNER space!
Claire and Ruby's fraud as the delightfully tacky "Seer Sisters" seems innocent at the start: "It's for entertainment purposes ONLY!" But there's a catch: Claire discovers she is actually psychic. This catalyzes the events of the first season, as Claire's real extra-sensory abilities explode the Seer Sisters' popularity while simultaneously attracting the ire of a secret cabal of malevolent psychics! Known as "The Seeing Eye" the cabal is hell-bent on harnessing Claire's power for world domination. This propels Claire and Ruby on a journey of self-discovery, where they will have to learn to love themselves, trust each other, and kick some psychic ass!
Characters
There are 2 queer characters listed for this show; none are dead.
Regular (1)
Recurring (1)
This page was last edited on March 12th, 2022.