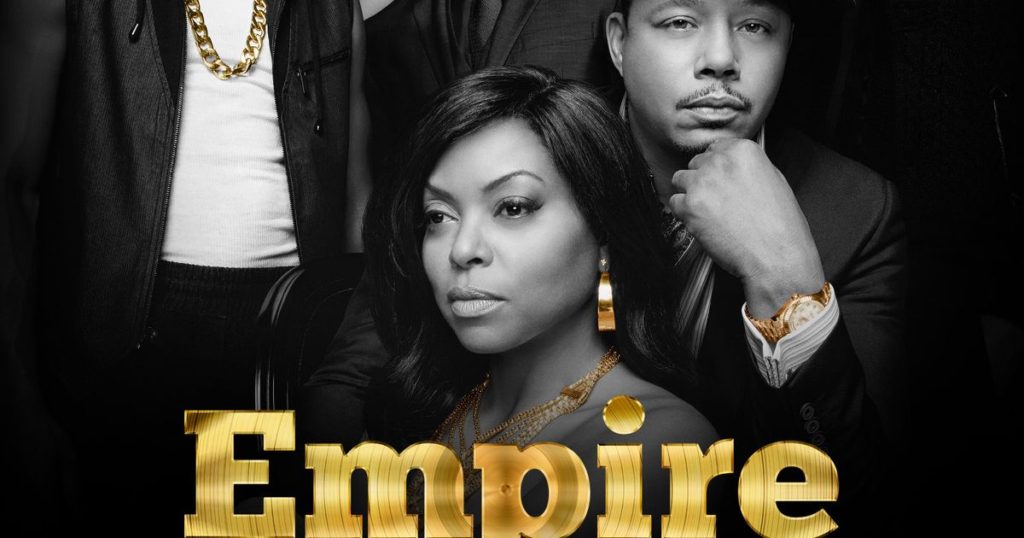 Overview
Hip-hop artist and CEO of Empire Entertainment, Lucious Lyon, has always ruled unchallenged, but a medical diagnosis predicts he will be incapacitated in three years, which prompts the sharks to circle. Without further damaging his family, he must decide which of his three sons will take over. His favorite, young Hakeem, is a gifted musician but values fame over hard work. Middle son, Jamal, is talented and shy but gay — embarrassing to Lyon. The oldest, Andre, is business-minded but lacks charisma. The reappearance of Cookie, his ex-wife, complicates things; she says he owes her for taking the fall for the drug-running that financed his early career.
The show is run by Ilene Chaiken (yes of The L Word) but representation has been a little on the touchy side. The show killed off one queer woman of color (Mimi) via her wife, whom Ilene says wasn't a lesbian at all but a predatory homosexual, and we should all be glad she's dead…
Speaking about Campbell's character (who had sex with a man, Bryshere Gray's Hakeem Lyon, in the scene prior to her death), Chaiken explains: "I would say that Camilla is not a lesbian character. Camilla was, if anything, an opportunist, which is quite different from being a lesbian. If anything, the lesbians should wish for a character like Camilla to be killed off since she just preyed on a powerful lesbian in order to fulfill her heterosexual ambitions."
Representation has been somewhat problematic.
Characters
There are 7 queer characters listed for this show; 3 are dead.
Regulars (2)
Recurring (4)
Guest (1)
This page was last edited on December 4th, 2021.