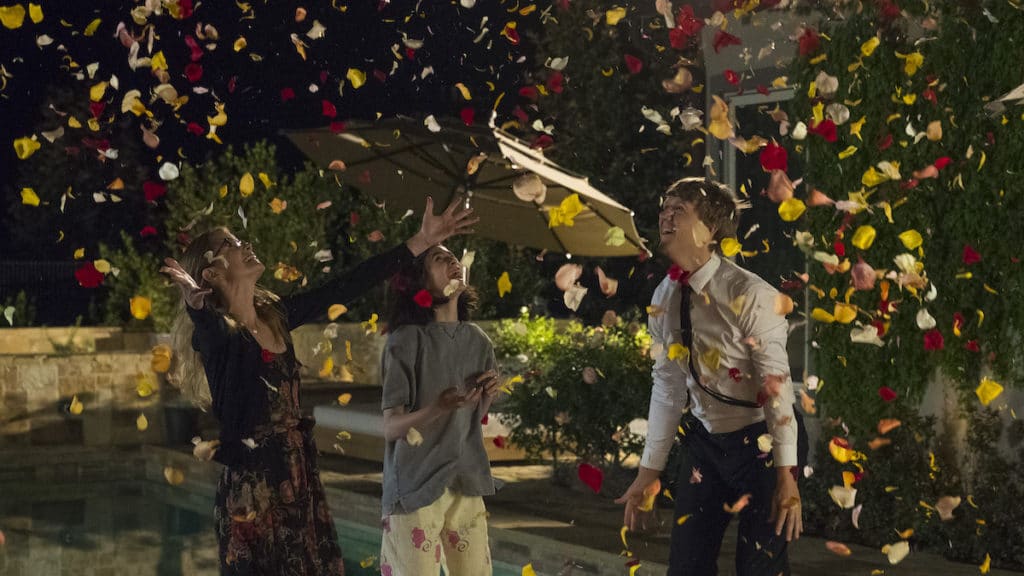 Overview
A neurotic 25-year-old still living at home with his single dad and two teenage half-sisters, one of which has autism. He is not particularly helpful in raising his siblings, but when their dad becomes terminally ill, the girls have to cope with not only a devastating loss but also the realization that Nicholas is the one who will have to hold it all together. Navigating autism, budding sexuality, consent, parenthood, adolescence, family and grief, the heartfelt comedy will follow this imperfect family as they discover the importance of finding happiness in the middle of really difficult moments, one awkward conversation at a time.
Queer Plotline Timeline
In season one, Matilda experiments with her sexuality, dating boys and girls.
In season two, Matilda determines she's actually not a lesbian, however she and Drea remain a couple. Since Drea is ace, all that changes is Matilda sleep with men whenever she wants, but stays with Drea. At the end of the season, they get married.
Notable Queer-Centric Episodes
Season 1, Episode 5 "West African Giant Black Millipedes" - We meet Alex's queer friends.
Season 1, Episode 8 "Maggots" - Matilda and Genevieve find themselves confronting sexuality at school in very different ways.
Season 2, Episode 2 "Jungle Centipede" - Matilda and Drea's relationship falls apart because Drea's ace and Matilda isn't a lesbian, but they still love each other.
Season 2, Episode 10 "Gulf Fritillary Butterfly" - Matilda and Drea get married.
This page was last edited on October 2nd, 2021.