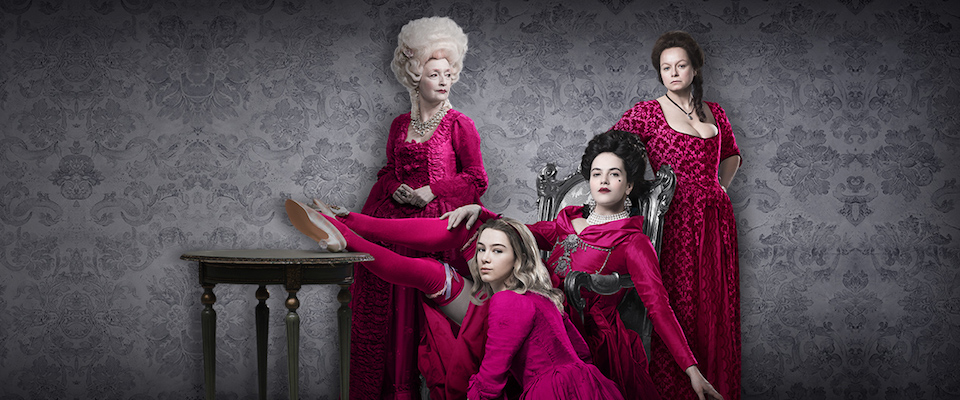 Overview
London in 1763 is booming, and one in five women makes a living selling sex. Women's opportunity for economic advancement is to marry well or be a prostitute. The city's brothels are run by canny, cruel businesswomen such as Margaret Wells and Lydia Quigley. The prostitutes are reviewed in Harris's List of Covent Garden Ladies, which some of the women are seen reading in the premiere episode.
But there is a new morality in the air as religious crusaders demand the closure of brothels, and the constables are only too happy to launch brutal raids.
Characters
There are 4 queer characters listed for this show; 1 is dead.
Regulars (4)
This page was last edited on October 12th, 2022.