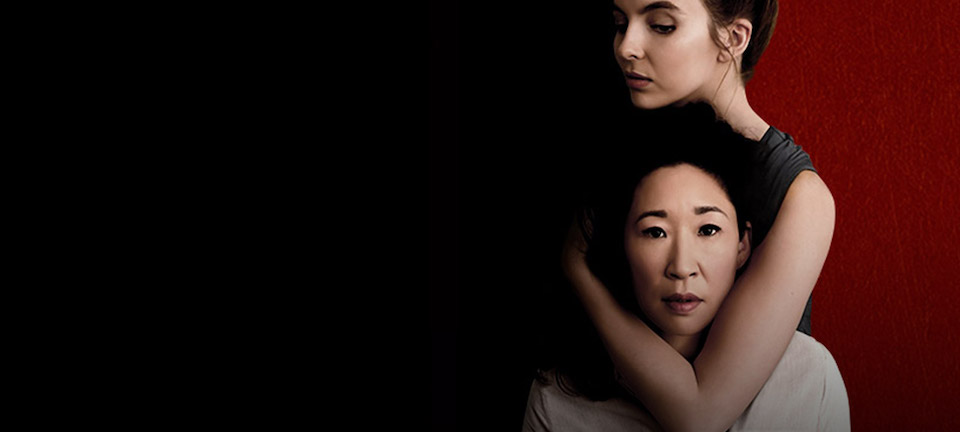 NOTICE: While generally acceptable for the over 14 crowd, there may be some sensitive topics now and then.
Overview
The BBC is a mix of gut-churning horror filmed in a way that leaves no doubt as to what happened, in a grotesque way, without actually showing you any blood.
Sandra Oh is Eve, whose life as a spy is not adding up to what she had hoped it would be when she started. She is a bored, very smart, MI5 security officer who is very desk-bound. In her sights is assassin Villanelle, who is a very talented killer, mercurial in mood, who clings to the luxuries of her job.
Eve and Villanelle go head to head in a fierce game of cat and mouse, each woman equally obsessed with the other as Eve is tasked with hunting down the psychopathic assassin.
Queer Plotline Timeline
Villanelle sleeps with both men and women. Eve is clearly into female assassins and serial killers. Bill is mostly gay and his wife "has her own thing."
Notable Queer-Centric Episodes
Season 1 Episode 1 "Nice Face" - Villanelle sleeps with a man and a woman.
Season 1 Episode 3 "Don't I Know You?" - Villanelle dresses a woman up like Eve and kisses her.
Season 1 Episode 4 "Sorry Baby" - Villanelle works with her ex, Nadia, and claims to be there to get her out of the business, but actually is there to kill her.
Season 1 Episode 6 "Take Me to the Hole!" - Villanelle gets around to killing Nadia.
Characters
There are 10 queer characters listed for this show; 6 are dead.
Regulars (2)
Recurring (1)
Guests (7)
This page was last edited on May 18th, 2022.