International Women's Day is annually held on March 8 to celebrate women'sachievements throughout history and across nations. It is also known as the United Nations (UN) Day for Women's Rights and International Peace.
Well now that we have that out of the way, let's get to the TV stuff! A lot happened all of the sudden so we felt we all needed a roundup.
Jessica Jones Season Two
Netflix usually drops 'em on Friday. They did Jessica Jones on Thursday because of International Women's Day! She's back, still full of rage, and ready to punch babies and steal their booze. What? It's been a long day for her.
In even cooler news, show creator Melissa Rosenberg hired nothing but women to helm the season's 13 episodes.
So crack a beer for our favourite tortured hero and remind her she's the hero we want her to be: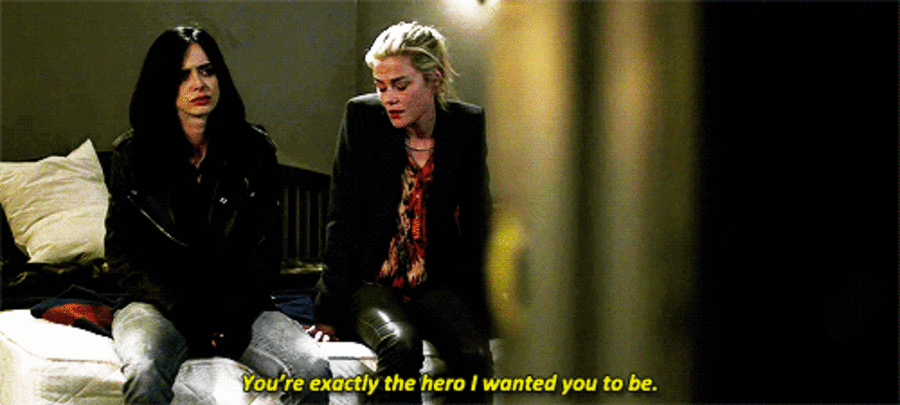 One Day at A Time Pending Renewal
I really can't believe this but the show I love, One Day at a Time has not been renewed yet!
This show isn't for everyone, but I really do think it could be. Plus in season 2, all of their directors were women, PoC, or both.
Fun fact about @OneDayAtATime SEASON TWO:
Our directors were ALL either women, POC or BOTH
Our writing staff is 50% female and 50% POC & 20% LGBTQIA+
Our guest cast was 61% female & 50% POC & disabled

Inclusive in front of and behind the camera. Watch some episodes tonight!

— Gloria Calderón Kellett (@everythingloria) March 6, 2018
Seriously. They get it. They're not perfect, but you gotta take it one day at a time.
Greys Gays Takes a Hit
Oh honeys, I'm sorry. But I've got bad news. Jessica Capshaw (Arizona) and Sarah Drew (April) are leaving Grey's Anatomy. Their contracts were not renewed. We want to know why Owen's still there, but … well. Here's hoping Arizona get's out alive!
retweet this if you'd rather want them to get rid of owen instead of arizona and april, trying to prove a point

— yana (@lenalvthr) March 8, 2018
I mean …. Did they have to do it on International Women's Day?
In Non Queer But Still Queer News…
Alex Cabot is back on SVU and that sonic boom you heard was a million fic writers running off to write Cabot/Benson fics.
.@Mariska and @MarchStephanie #BTS of #SVU today! 😍 #CabotItBack 💕 pic.twitter.com/qoaYTplzTD

— Mariska Mission (@MariskaMission) March 7, 2018
PS: Don't forget to watch A Winkle in Time this weekend. This is not a movie to sleep on.