It's October and everyone likes spooky things. So how about people spying on you while you're in your first year away at college?
Welcome to Recon
Recon is a web series, and you know the story. A small town girl finally gets a chance to go away to college, to study the topics she's loved her whole life, and actually figure out what it means to be queer. That rings true for a lot of us. But unlike most of us, computer whiz Ava is at a special kind of college.
A spy college.
That's right, she's off at the mysterious Academy, dedicated to training young spies. Just as she finds friends and comes out of the closet, Ava discovers she's being filmed. And those videos? Are up online.
Now Ava has to convince her new friends that she had nothing to do with this, because she's going to need some help taking down whatever nefarious villain is invading her privacy. And whatever else is happening at the Acadamy. Like a missing teacher.
Whew. Freshman year is killer.
Who's Behind This?
The brainchild behind this series is creator and producer Emma K. Drewry, who's story mirrors Ava's. A little. From a small town in Connecticut, she's a film student at USC in Los Angeles. Drewy's freshman year was a lot less with the assassinations, but absolutely filled with experiences she loved.
Recon is my pride and joy. I have always aspired to make content that brings people happiness, gives underrepresented communities on-and-off-screen, and lets its audience feel like badass spies in the process. I hope that Recon makes every closeted queer kid out there feel as empowered as it's made me.

Emma Drewry
Not only has she made Recon, she's worked in the transmedia promotion and interactive extension for Pemberley Digital on their Emmy-winning franchise Emma Approved. She's also worked as the transmedia editor on Artificial, Twitch's first scripted episodic series.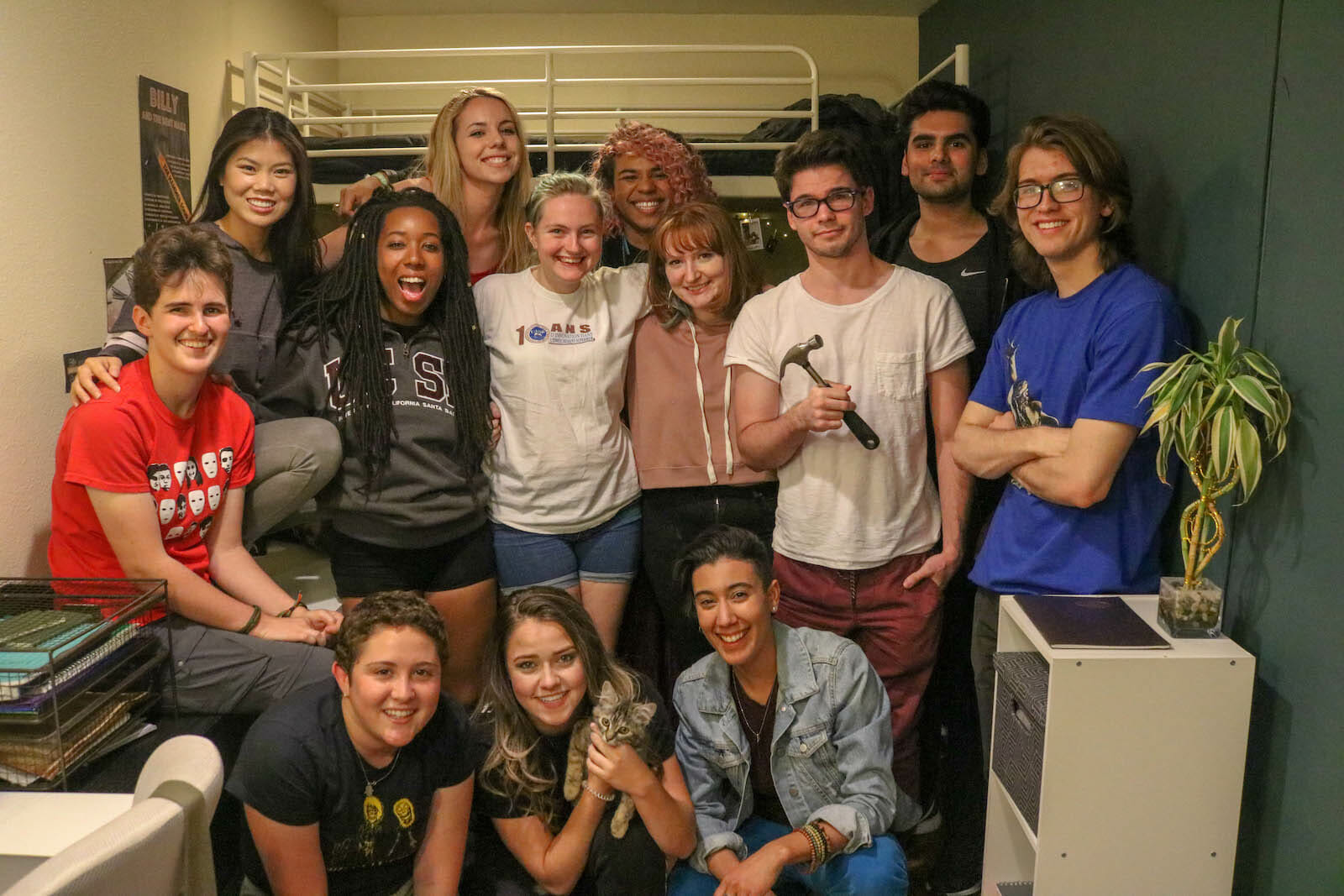 Alongside her co-executive producers, Christa Troester and Justice Schiappa, who are also among the writers, they've made fun spy dramady about growing up, becoming yourself, and learning how to kill.
New Episodes Every Week
We're just about halfway through the series, nine episodes in out of 20, with two released every Mondays and Thursdays.
Just remember. Big Brother is watching.