Tomorrow a new show drops on Peacock: Girls5eva
Screener Review On Girls5eva
A hilarious look into the resurgence of '90s pop culture, with a Spice Girls wannabe band who flopped and are finally getting their second chance.
Warning: This post contains mild spoilers!
The premise is pretty easy to grab: A pop group from the 1990s gets sampled by a rapper and now they're back in the game! But a lot has changed since the 90s, and now the girls want to produce better music. This comes on the heels of a fun 90s resurgence and missing things like the Josie and the Pussycats movie (which in retrospect is an amazing movie, and everyone should listen to Letters To Cleo, who did the music).
Who's In It And Why We Care
Girls5eva boasts a pretty wicked cast:
Gloria? She's a lesbian and a dentist now. Which is how we get here.
Oh and yes, we're missing a girl.
What's the deal?
Recapturing lost youth is always a questionable prospect. Nostalgia Porn is always a super draw (really it's why The Wonder Years was so popular, same with That 70s Show). That's why we get shows now like Stranger Things and the revival of Punky Brewster. But unlike those shows, Girls5eva takes it on it's ear and sticks its tongue out at the nostalgia, reminding us why things were so silly in the first place.
The band Girls5eva made one hit album and then tanked, when their second album was released on September 10th, with the A-track as "Quit Flying Planes at My Heart." Yikes, right?
The show begins with an up and coming rap artist (Lil Stinker) sampling their one-hit-wonder, eponymous song. At first, Dawn (now a struggling restaurant owner) is disappointed for the royalties being only a few hundred. But just as she's delivering checks to Summer and Gloria, they find out the Girls have a Gig!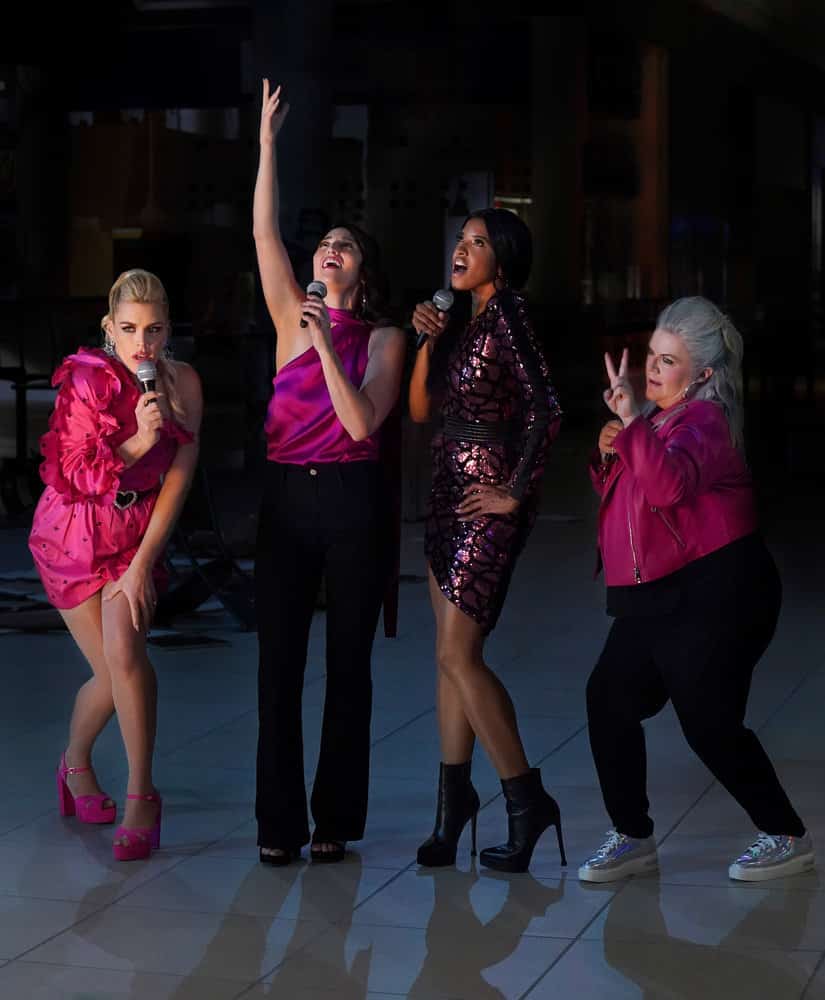 Now it's time for the girls to find out if they're really together five-ever or if this is just a second-flash-in-the-pan.
The series is fast moving, winks back at the parts of the '90s we all found hilarious, is queer positive, and embraces fun.
Check out Girls5eva tomorrow on Peacock!