The first two episodes of the new season have aired, and they are just as powerful as the first one.
A-
Season two tackles the life changes after death, with the same musical aplomb as the first. After the 2020 we've all had, this show will hit more people harder though.
Previously…
When the show first started, I was a cautious fan. The show got 5 stars from me, because Alex Newell is a main, regular, character and I love Alex and their singing. But the caution comes from the fact that my father died in February 2019, and the plot was about a dying dad, and … that's a little too close to home. I ended up having to watch the show in about 10 minute chunks, as some songs would kick me in the feels and turn on the waterworks.
The first season ended with the dad dying (honestly I thought he'd magically survive) and the whole end of the episode being people singing just gutted me.
The New Normal
Watching the family deal with a dead dad, needing passwords and arguing with banks about estates, really hit me harder than I expected. I spent a lot of 2019 (and until taxes 2020) dealing with my Dad's taxes. Much like Zoey, being a tech person helped me crack into his laptop and email rather easily, but it was a trial to explain to everyone "No, I can't ask Dad for his password, he's dead."
I may have gotten a little brutal to those poor people, but yes, that scene was as real as it gets. That is actually what it's like. There were other aspects that I found a bit of a stretch, but this is a show about people singing.
What Changed
Lauren Graham is out. She had to split time with her other show (The Mighty Ducks, no not a joke), so Joan is off to Singapore! She'll likely be back. Joan being away is a little sad, since her bitchy boss with a heart of chrome was incredibly effective as a counterpoint to Zoey's often insufferable optimism. They don't really have a work-realist hard-ass to kick the company anymore.
This actually reflects itself in the story! Lief (Michael Thomas Grant, now a series regular) is the new manager, but he also was in love with Joan, so he struggles to achieve success on many levels. He makes rookie mistakes, understandably, and causes a lot of drama for the company.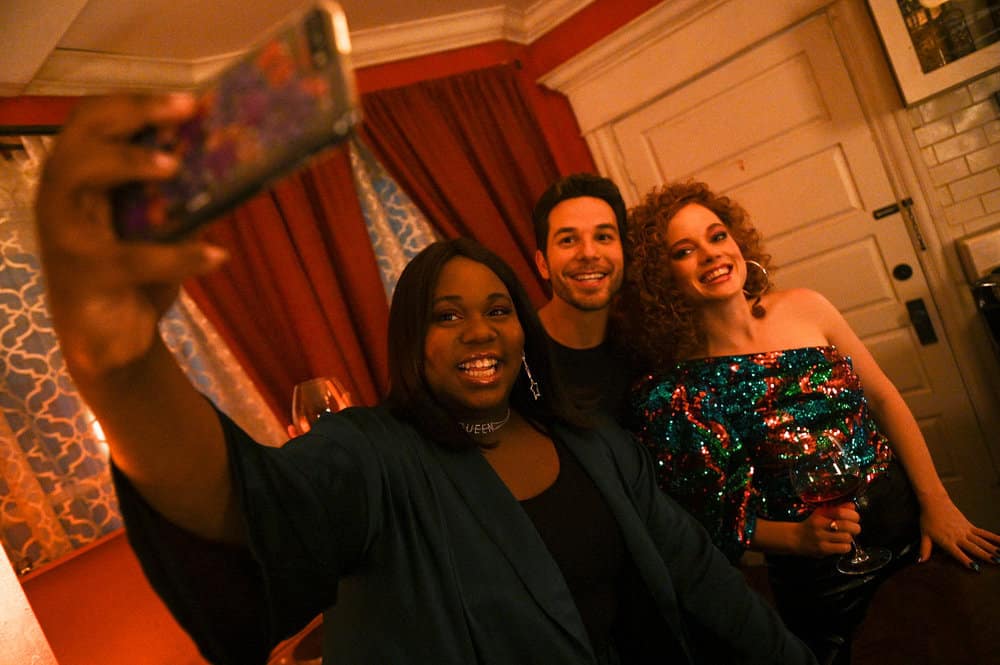 Speaking above love, Zoey (predictably) picked Max over Simon, and that is disappointing. Simon is, by far, a more interesting person and likely a better boyfriend, but it was pretty obvious that was going to be the call. Ah well. Max, currently unemployed, comes up with an idea with Mo (Alex Newell), and that has some drama too. Mo doesn't want to start a business with Max due to a bad experience with how he acted in a previous business relationship.
Where's It Going?
Season one was all about Zoey learning to accept the fact her father would die, while juggling being in love with two unattainable guys.
Season two is about her picking a guy and picking up her life again after her father died.
Overall, it's a solid start to the sophomore season, and one I recommend. My biggest worry was that the show will hit too hard for the number of people who've lost loved ones this last year. The good news it they're still treading lightly on that topic, and they haven't touched COVID yet at all. It's with a delicate hand that they cover moving on after loss.