I stared at this blank page for a very, very long time.
Back when we started, I did a monthly review. I stopped in August 2018 because there was so much being added and updated, there was no point. But at the same time, it's the end of the most turbulent year for the since since Lexa died. Even just looking at the overall view of 2020, it's … different.
By The Numbers
Let's start with a quick look at what we've done:
154 news posts
4 post authors
8 data editors
788 characters added (13% decrease from 2019)

27 characters died (35% decrease)

412 shows added (5% decrease)

120 shows started (6% decrease)
108 shows canceled (23% decrease)
Numbers are down all around and this is good and bad. We've slowed a little in adding new shows and characters, in part due to fewer new shows, but also because we're running lower on shows to add. I have a spreadsheet of things to add and it's gone from 45 shows to 13 right now, which is the lowest it's been since I started.
But then…
Traffic is up. A lot. Over a 120% increase from last year for both visitors and page views. Our most popular posts from 2020 (excluding posts from other years) are:
Overall, the most popular posts are Tracy's Queerest Things, so clearly she's going to have to keep up with that.
The Meaning Behind the Numbers
Normally I could look at that kind of thing and sort out a vague idea of stats in relation to everything else… except …
Everything is a mess. All my 2020 predictions for stats got thrown out, and I've no idea where to begin for this year.
What We've Done
Now, besides all of that, we've done a lot here! We've got fewer than 600 450 (!!!) actors left to review and update. This has been ongoing since December 2017, and takes a lot of time and effort. We've also added in some backend code to speed up saving complex data (let's be honest, a lot of our data is super complex, thanks Sara Lance), and most of my work on the site has been to clean up the code structure so it's easily updatable.
Publicly we also added in a list of all the dead, complete with how many days passed between them and the previous death. That was Nikki's Christmas Present. We've also better optimized the math and trendlines, so you can get a better idea of how many queers we expect to die in 2021 (20, if math was the only factor).
There are also more people in our Slack group (you're welcome to join!) which has led to more people working on the site, writing posts, and adding data. This also brought us to some API tweaks for better inclusion in places like WikiData. You may have seen us popping up as a reference. That was a lot of work, but super fun to do. On our backend, we also check data from WikiData to help ensure our information is up to date.
What We Didn't Do
We didn't go to conventions. Seriously. Not a one except for TGIF/F (who is taking 2021 off). We did remote for Outfest and SDCC and a few other things (Tracy moderated a RED panel for CloudCon), but everything was pretty much shelved. Weirdly that's about it. We have less to write about, but we still managed to find content to report on for you and to update in the database, so.
What's Next for 2021?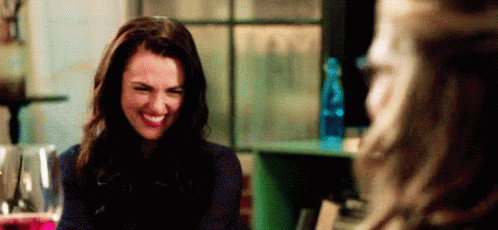 Not a bloody clue. I'd say 'business as usual' but I'm not sure what that means anymore.
My Wishlist is that we all get vaccinated, it becomes safe to travel, and conventions are back on. I don't know when that will be, but I'm hoping by summer.
Which means…
What do You Want?
Is there anything you'd love to se us add? Content we're missing? Ideas for APIs we should add? Events we should cover?
Give us a shout in the comments or come poke us on Slack.
And above all, please have a happy and safe 2021.