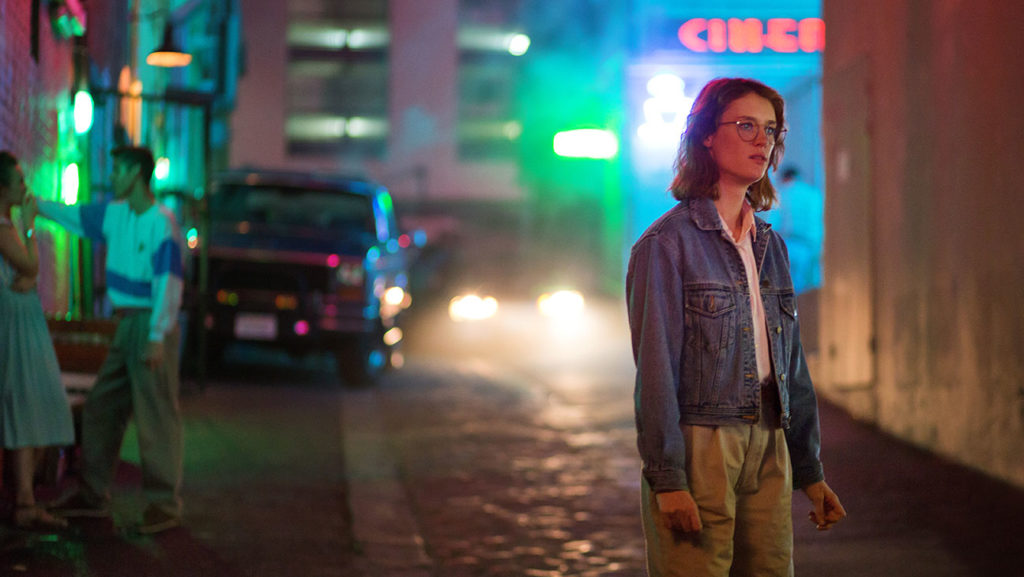 NOTICE: While generally acceptable for the over 14 crowd, there may be some sensitive topics now and then.
Overview
Featuring stand-alone dramas — sharp, suspenseful, satirical tales that explore techno-paranoia — "Black Mirror" is a contemporary reworking of "The Twilight Zone" with stories that tap into the collective unease about the modern world. Each story features its own cast of unique characters, actors, and directors.
While this show buried their gays, they actually have a happy ending in the afterlife.
Notable Queer-Centric Episodes
"San Junipero" - A woman meets another woman in a 1980s themed virtual reality. They fall in love and die to be together. And yet it's not morbid, but hopeful and comforting.
"Hang the DJ" - In a really weird dating simulation, Amy is shown to be bisexual. But she ends up with Frank anyway. At least, it's a 99.8% match.
This page was last edited on September 16th, 2020.