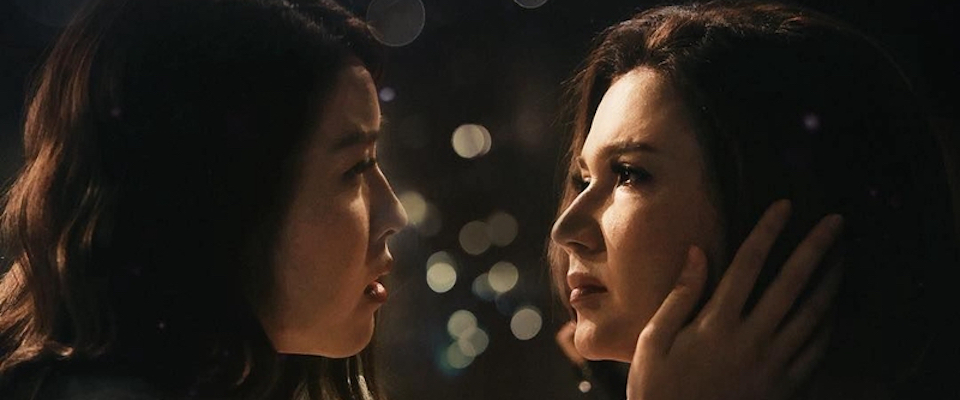 Overview
This is a series of short stories based on a radio program called "Club Friday" where people call in to tell their stories. The stories told are true account of their life. Each episode is a different story.
Inspired by true stories from listeners who called into the Club Friday radio show to ask for advice about their relationships, the Club Friday TV series has been massively successful. The star-studded series explores themes of differences in points of view, language and age, which can sometimes cause problems in relationships. Each Series has a different story and cast.
Notable Queer-Centric Episodes
Season 6, Part 5 "Best Friend - This is the story of two young girls who have been playing with each other until they grow up, they are like sisters and always share everything. Including boys.
Season 6, Part 8 "Changed" - Meen is a tomboy who likes girls. Tor is a guy who decides to prove that he can seduce any girl, even a lesbian, so he begins courting Meen. But when she falls in love with him, he grows cold towards her.
Season 8, Part 6 "Ruk Tae Rue Kae Kwam Wang" - A female fashion designer falls for model Kate, who marries a mutual male friend in order to get pregnant. But will Kate return to her as promised?
Season 11, Part 2 "Ruk Lam Sen" - A man takes his girlfriend home to meet her family, but she falls in love with her mother.
Characters
There are 7 queer characters listed for this show; none are dead.
Regulars (7)
This page was last edited on March 13th, 2022.