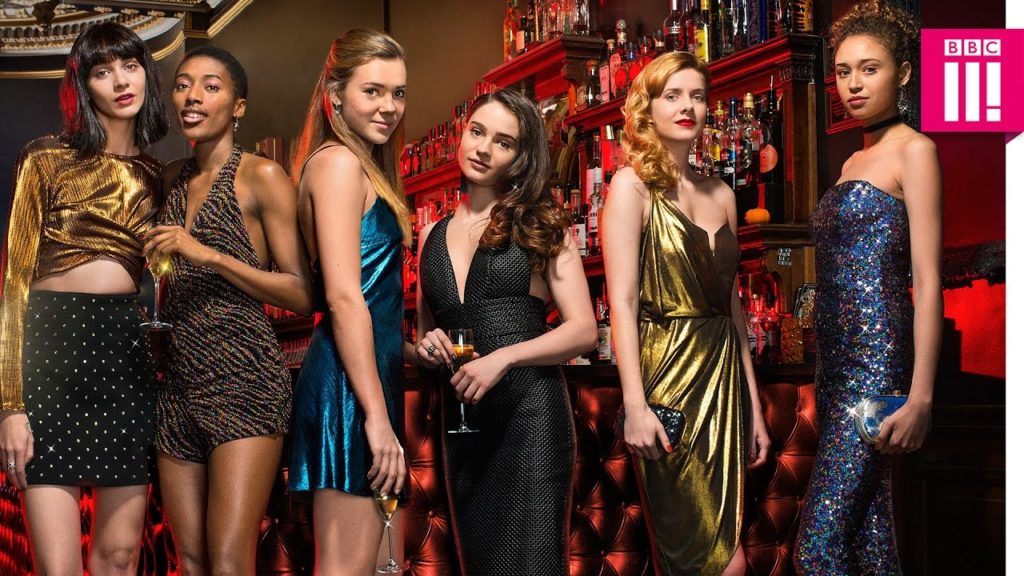 WARNING: Scenes of explicit violence, drug use, suicide, sex, and/or abuse occur regularly. Not intended for children or sensitive viewers.
Overview
Best friends since age 11, Holly and Georgia are now roommates in their first year at university. Party girl Georgia is already pulling away from their friendship when she falls in with a clique of elite "it girls" led by the charismatic Professor Judith "Jude" McDermid. Holly is wary of these new friends, especially after one of them dies under suspicious circumstances, so she's determined to expose the group's dark side and save her friend.
Queer Plotline Timeline
There really isn't any queer plot line in season 1. One of the clique girls (Louise) is gay, but it's just a biographical detail about her.
In season 2, Louise is back and has a sometime love interest. Louise is much more involved in the central plot of solving this season's mystery, but unfortunately that just puts her in more danger, and things don't end well for her.
Characters
There are 5 queer characters listed for this show; 1 is dead.
Regulars (2)
Recurring (2)
Guest (1)
This page was last edited on March 12th, 2022.