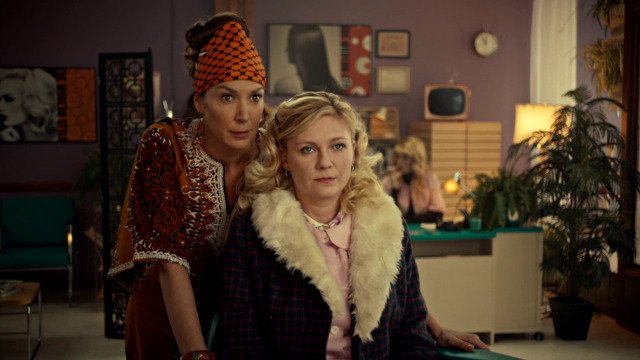 Overview
Based on the movie of the same name. The show is a black comedy, which means it's funny in a cringe/wince sort of way. Sometimes it's an unnecessary sex scene, sometimes it's tossing someone into a wood chipper, take your pick.
Every season is essentially a miniseries, taking place in a different era, telling a different story.
Queer Plotline Timeline
Season Two: In 1979, beautician Peggy Blumquist and her husband, butcher Ed Blumquist of Luverne, Minnesota, cover up their hit-and-run and murder. Peggy's boss, Constance Heck, has a crush on her and plans a seduction only Constance dies first.
Characters
There is 1 queer character listed for this show; 1 is dead.
Recurring (1)