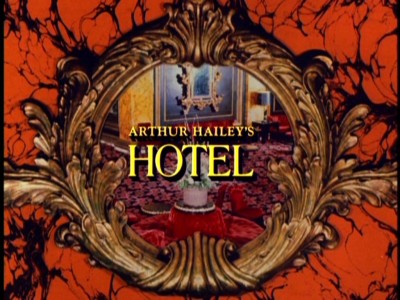 Overview
An Aaron Spelling series about the book (which also has a film based on it). The elegant St. Gregory Hotel in San Francisco, episodes followed the activities of passing guests, as well as the personal and professional lives of the hotel staff.
Similar to Spelling's other hit ABC show, The Love Boat, episodes of Hotel relied heavily on the appearance of recognizable guest stars. However, unlike The Love Boat's comedic story lines, Hotel generally broached more serious and controversial subject matter, such as abortion, infidelity, rape, suicide, lesbianism, spousal abuse and child molestation.
Notable Queer-Centric Episodes
In the episode "Faith, Hope, and Charity," playwright Zane Elliott invites her old friend Eileen (a regular hotel visitor) to the premiere of her new play. Eileen is disturbed to learn that Zane is a lesbian but maintains their friendship. In "Contest of Wills," Joanne Lambert is killed in a car accident. When her father arrives to claim her body he learns that she had been living with hotel catering manager Carol Bowman. Although he is initially hostile to her, the two bond and Carol accompanies him home for Joanne's funeral.
Characters
There are 3 queer characters listed for this show; 1 is dead.
Guests (3)
This page was last edited on January 21st, 2018.